Turkish President Erdogan meets Russia's defense minister in Istanbul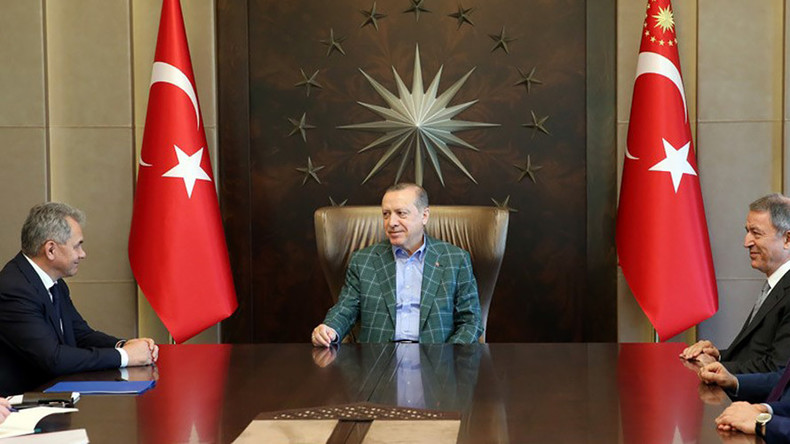 Turkey's president, Recep Tayyip Erdogan, has received Russian Defense Minister Sergey Shoigu in Istanbul, the Turkish presidential press service said in a statement.
The meeting took place in Istanbul's Tarabya Presidential Residence, the press office said.
READ MORE: Russia lifts travel restrictions on Turkish nationals
Details concerning the negotiations between the Turkish president and Russian defense chief haven't been shared with the media.
READ MORE: Erdogan apologizes to Putin over death of Russian pilot, calls Russia 'friend & strategic partner'
Russia-Turkey relations had been strained after Turkey downed a Russian jet near the Syria–Turkey border in November of 2015. Moscow imposed a number of economic sanctions on Ankara in response. Erdogan eventually apologized to Russian President Vladimir Putin for the incident by phone. Following the conversation, the countries began normalizing their ties.
READ MORE: US, Russian, Turkish military chiefs meet in Antalya to discuss Syria, Iraq (PHOTOS)
In March of this year, Turkey's military chief of staff, General Hulusi Akar, hosted a meeting of the heads of the US and Russian armed forces in the southern Turkish province of Antalya, where the top brass discussed security issues in Syria and Iraq.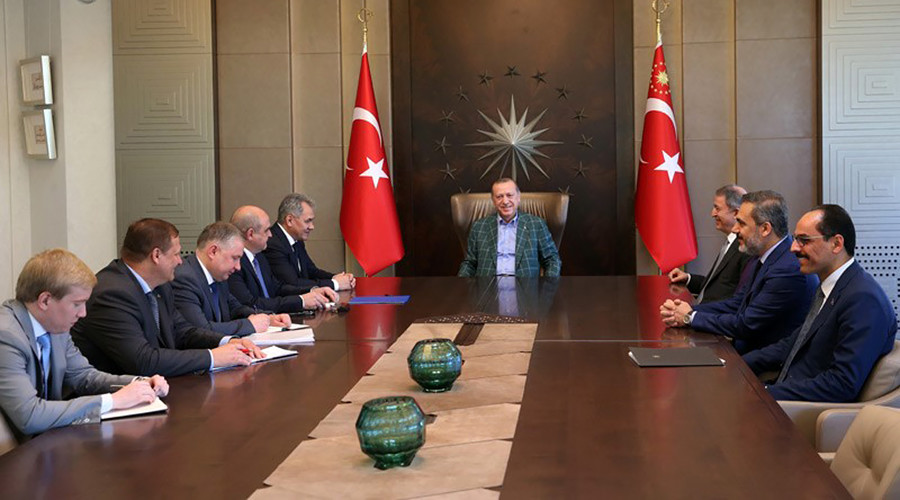 READ MORE: Safe zones in Syria come into force: Here's what we know about them
In May, Russia, Turkey, and Iran adopted a memorandum on the creation of four safe zones in Syria during peace talks in the Kazakh capital of Astana. The de-escalation zones proposed by Russia aim to separate extremist groups, including terrorists from Islamic State (IS, formerly ISIS/ISIL) and Al-Nusra Front (rebranded as Jabhat al-Nusra), from the moderate opposition.