More young Aussies watch porn, boys' first exposure at about 13yo – study
Published time: 1 Jul, 2017 06:22
Edited time: 2 Jul, 2017 15:18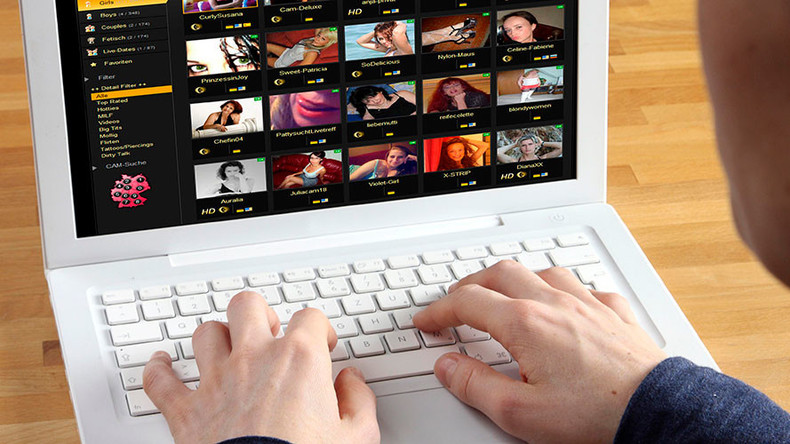 More Australian youths are regularly watching porn and are exposed at quite an early age – 13 for boys and 16 for girls, a new study reveals. The researchers doubt the effectiveness of mechanisms meant to protect younger audiences from adult content.
Burnet Institute researcher Dr. Megan Lim, who headed the study of 940 Australians aged 15 to 29 years old, said she was surprised by the results.
"All the young men in our study said they'd seen pornography, and so did the majority of women. They also reported seeing pornography at quite high frequency," Lim told Burnet Institute's official page.
"Around 80 percent of young men said they watched weekly, and among the women who watched pornography, nearly two-thirds viewed at least monthly," she said, as quoted by Australia's ABC.
According to the study, the average age of first exposure to porn in Australia is 13 for boys and 16 for girls.
Age verification and internet filtering software used to protect younger audiences from viewing mature content have largely proven ineffective, the researchers added.
"Interventions such as age verification software, internet filtering software and parental monitoring may play a role in reducing casual or accidental exposure to pornography, particularly among younger children. However, these methods are not likely to be effective in stopping a motivated young person from accessing pornography," the study says.
The Burnet Institute team says sex education in Australia must do more to keep up with young people's "high rates of use of pornography."
In the paper, they stressed that pornography is a "performance," and there's a gap between real life sex and what's shown in adult films.
In order to make this difference clearer to youths, relevant sex education classes must be introduced during high school or even earlier, the scientists said.
The researchers also claim that they have identified a link between watching pornography and mental health problems, while saying it may also lead youngsters to become sexually active at a younger age.
"We're not out to prove that watching porn is a bad thing. But definitely watching pornography more frequently is associated with some negative outcomes such as poor mental health," Lim said.
"It is unclear whether pornography is a causal factor in poor mental health or an indicator of underlying problems," she added.
READ MORE: Not so private: Porn mass-email gaffe leaves Canadian politician red-faced
The researcher urged psychologists and psychiatrists that deal with youngsters suffering from mental problems to "consider whether pornography is a problem for some clients."
Lim also said young people from the LGBT community watch porn more frequently and from a younger age than their heterosexual peers.
"Our hypothesis is that these teenagers are being missed in traditional sex education" and turn to adult films "seeking further information about things they're curious about," she explained.