Not so private: Porn mass-email gaffe leaves Canadian politician red-faced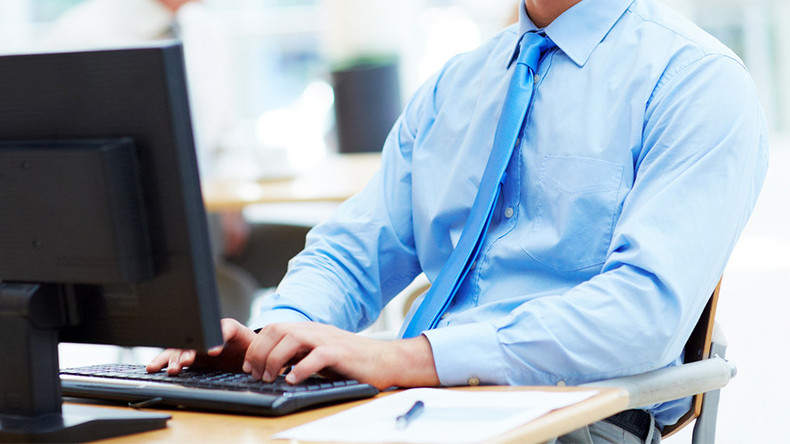 A politician in Ontario, Canada, is under pressure to step down after accidentally sending a pornographic photo to more than 100 constituents and colleagues.
Regional councilor Andy Petrowski accidentally sent an image of a naked blonde woman with her legs spread open when emailing people about a local road closure, the Toronto Sun reported.
So Niagara Regional Councillor Andy Petrowski just sent a pornographic image of a woman in a reply email about a road closure in Niagara

— Siobhan Morris (@siomo) May 29, 2017
The photo, which was inserted into the body of the message, appeared on screens as soon as the email was opened.
Petrowski quickly noticed his mistake and sent another email minutes later apologizing, saying that "the terrible message" was sent in error by someone using his iPad, reported CKTB News.
"I thought to send a private message. I am very sorry for the unacceptable and inappropriate transmission," he added in a somewhat contradictory explanation.
READ MORE: Arizona radio station under fire for advice on how to hide child porn
Niagara Regional chair Alan Caslin called the incident "reprehensible" and said he has asked the St. Catharines Regional Councilor to step down.
Reg. Coun. Andy Petrowski says he will make official statement tomorrow re email incident. Attached is note from chair's office from earlier pic.twitter.com/HRcMj7Kc9o

— Scott Rosts (@NTWScottRosts) May 30, 2017
Petrowski has long been a divisive figure in Niagara politics. Just two weeks ago he was found to be in violation of the council's code of conduct for posting Islamophobic tweets.
In 2015, he tweeted that Barack Obama had a "perverted mind" for condoning same-sex marriages, the St. Catharines Standard reported.
Last year he offered support to Trump's proposed Muslim ban on local radio.
"What is the probability of these tens of thousands of refugees coming through into Canada that a small percentage — well, it doesn't have to be a percentage, the only one that matters is the one who decides to put a machine gun in his or her hands and wipe people out at the Eaton Centre," he said.
READ MORE: US appeals court says Trump's travel ban motivated by 'religious intolerance'