Pope Francis calls on businesses to replace older employees with younger ones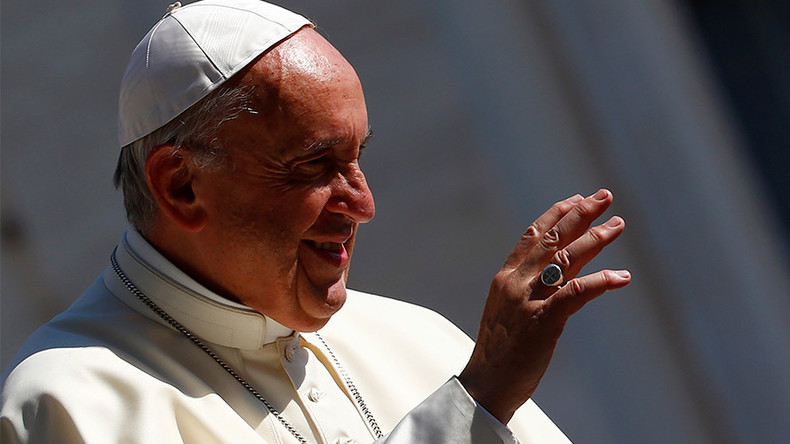 Pope Francis has urged businesses across the world to bring more young employees into the workforce, saying it is "foolish and short-sighted" to force older people to continue working. He also noted the unfairness of women receiving less pay than men.
"A society that forces its workers to work for too long, thus keeping an entire generation of young people from taking their places, is foolish and short-sighted," the pontiff said while addressing representatives and members of Italy's Confederation of Trade Unions (CISL) at the Vatican.
Read more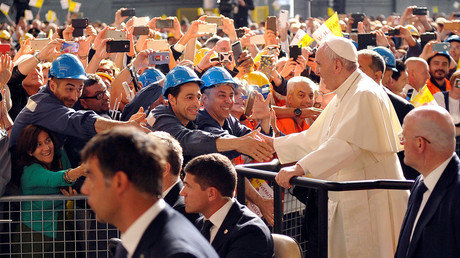 He went on to state that there is an "urgent need" for a "new social contract for labor" to bring more young people into the workforce, Radio Vatican reported.
The pontiff also said that older people are entitled to a "just pension" after retiring, but criticized "golden pensions" that grant generous payments to certain categories of Italian retirees.
At the other end of the spectrum, Pope Francis also criticized pensions that are too meager.
Pope Francis also gave advice specifically aimed at the CISL and trade unions as a whole, urging them to continue to defend the rights of casual and vulnerable workers.
He went on to note that "in our advanced capitalistic societies, trade unions risk losing their prophetic nature and becoming too similar to the institutions and the powers they should be criticizing. With the passing of time, unions have ended up looking too much like political parties."
The pontiff also referred to Italy's young population, 40 percent of whom do not have jobs.
"That is the existential periphery where you have to take action," he said.
"And women... are still considered second-class workers; they earn less and they are more easily exploited... do something!"