Uninvited Polish soldiers landed on Swedish coast – military spokesman
Published time: 26 Jun, 2017 16:21
Edited time: 27 Jun, 2017 08:00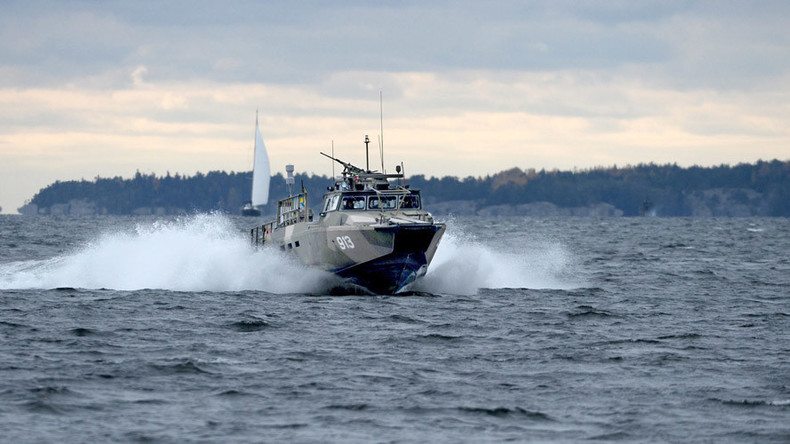 A group of Polish soldiers disembarked on the western coast of Sweden without permission from the Swedish government, a Swedish Armed Forces representative told local media outlet Goteborgs-Posten.
The Polish squad reportedly conducted exercises on the Swedish island of Tjorn in mid-May, but the news only emerged last week. The soldiers used motor-driven rubber boats to get to the island.
"The crew did things you should not do without permission," Swedish Armed Forces press officer Carl Karlsson told Goteborgs-Posten.
Poland had only asked for permission to go to a training facility in Skarhamn and back by land, without mentioning the detour into Swedish territorial waters. The application mentioned five military vehicles carrying three rubber boats, but the permission issued applied to "road transport alone," so the incident is "to be regarded as a violation of access regulation," Karlsoon said.
"The motorized rubber boats [are] considered military vessels and thus a permit is required to drive the ships in Swedish territorial waters", Goteborgs-Posten cited the Swedish Armed Forces as saying.
Other details still need to be cleared up, as the Swedish Armed Forces don't seem to fully know what kind of exercises the Polish military staged on the island, according to Karlsson.
It also isn't clear how many people were in the Polish squad.
Another Swedish Armed Forces representative, Jesper Tengroth, told Sputnik that similar incidents happen "a few times a year."