Ukraine 'almost reached' arms supplies agreement with US – Poroshenko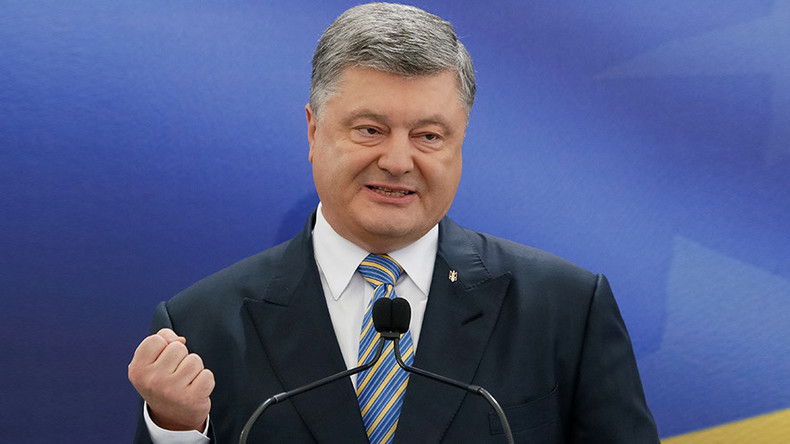 Kiev has almost reached an agreement with the US about the supplies of "defensive weapons" that could be delivered as early as this year, Ukrainian President Petro Poroshenko told Ukrainian media.
"As for the defensive agreements, we now have an almost consensual text of the agreement [about the arms supplies]," he said, as cited by the Interfax news agency.
The Ukrainian leader then added that Kiev had been waiting for the visit of the US Defense Secretary James Mattis and expressed his hope that the agreement in question would be signed during this visit.
The Ukrainian leader went on to say that this issue is a top priority for Kiev and the negotiation process is going "very actively." The president also said that the "issue with the defensive arms supplies might be solved within this fiscal year."
Poroshenko had discussed this issue with US Secretary of State Rex Tillerson during his visit to Washington on June 20.
Kiev repeatedly stressed its need for lethal weapons. In February, Ukrainian Foreign Minister Pavel Klimkin said that Ukraine "clearly needs" lethal weapons as well as "effective cooperation with the US and NATO."
"I do not like this differentiation between the lethal and non-lethal weapons. There is a clear definition of a defensive weapon, and we need it," he said at that time.
In March, the top US commander in Europe also called for sending lethal weapons to the government in Kiev as one of the ways to do more to deter "Russian aggression."
"I personally believe that we need to consider lethal defensive weapons for Ukraine," General Curtis M. Scaparrotti, head of the US European Command (EUCOM), told the House Armed Services Committee. He also said that the US should "demonstrate strength in every area" when it comes to dealing with Moscow.
However, in April, Tillerson expressed doubt that the Ukrainian conflict was of interest for US taxpayers. According to the French Foreign Minister Jean-Marc Ayrault, Tillerson openly questioned why American taxpayers should be concerned about the situation in Ukraine during the G7 foreign ministers' meeting in Lucca, Italy.
Around 10,000 people have died in eastern Ukraine since the military conflict broke out in Ukraine in spring 2014. Back then, the post-coup government in Kiev sent troops to Donbass to quell the population, which rejected the power takeover in the capital.
Kiev and its Western backers accused Russia of supporting the rebellious republics' forces in eastern Ukraine. Despite Moscow denying the accusations, the US imposed a series of sanctions against Russia, with the EU following in the American tracks. Moscow has repeatedly stated that Kiev is not fulfilling its obligations by violating the agreed ceasefire and refusing to negotiate with their own people.
You can share this story on social media: