Why should US taxpayers care about Ukraine conflict? – Tillerson to French FM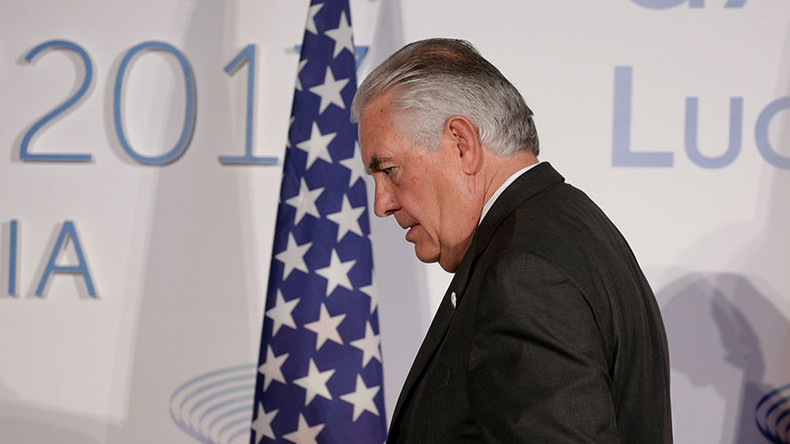 US Secretary of State Rex Tillerson has expressed doubt that the Ukrainian conflict is a point of interest for US taxpayers, his French counterpart Jean-Marc Ayrault has said, Reuters reports.
According to Ayrault, Tillerson openly questioned why American taxpayers should be concerned about the situation in Ukraine. The US official gave his opinion during the G7 foreign ministers' meeting in Lucca, Italy, on Tuesday.
The French FM told reporters that his answer to the US top diplomat was: "It is in the interests of the US taxpayers to have a Europe that is secure and is strong politically and economically ... You don't want a weak Europe, broken into bits and feeble."
Read more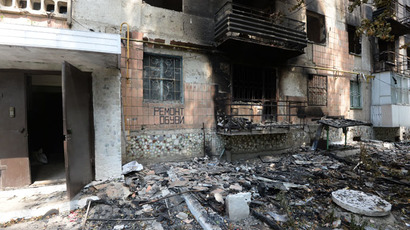 Ayrault didn't specify if Tillerson, who flew to Russia right after the Italian meeting, responded to his comment.
According to Russia's RIA news agency, when questioned about the exchange, State Department spokesman Mark Toner stated that he had no knowledge of it, and that Washington remained committed to supporting Kiev, and the ongoing peace process.
In its closing communique earlier this week, the G7 stated that the Minsk deal, reached between the warring sides in Ukraine in 2015, hasn't been implemented in full.
The Western powers claimed that Moscow wasn't doing enough to settle the conflict, saying that "Russia's behavior is not consistent with the rules-based international order."
"We remain united in using a wide array of foreign policy tools, including restrictive measures and sanctions, with the goal of persuading Russia to return to a path of shared respect of those principles," the G7 statement read.
Moscow has repeatedly stated that Kiev is not fulfilling its obligations by violating the agreed ceasefire.
Around 10,000 people have died in eastern Ukraine since the military conflict broke out in Ukraine in spring 2014.
Back then, the new government in Kiev sent troops to Donbass to quell the population, which rejected an earlier coup in the capital.
READ MORE: E. Ukraine artillery withdrawal focus of FMs meeting – as Poroshenko buys UAE weapons
During the conflict, Kiev and its Western backers have accused Russia of supporting the self-defense forces in eastern Ukraine.
Despite Moscow denying the accusations, the US imposed a wave of sanctions against Russia, with the EU following in American tracks shortly afterwards.
READ MORE: G7 rejects Boris Johnson's call for more anti-Russian sanctions over Syria
On Tuesday, British Foreign Secretary Boris Johnson urged more restrictions against Russia, this time over the Syrian issue, but his call was rejected by the G7 ministers.