'Qatar siege, intimidation & sanctions' unacceptable for Iran – Rouhani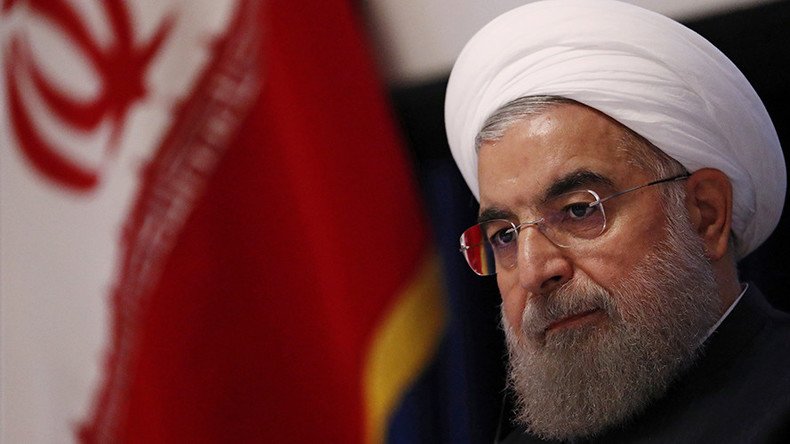 Iran has called the Saudi-led economic siege of Qatar unacceptable and has called for dialogue to solve the diplomatic crisis. As long as the Gulf stalemate continues, Tehran has promised to provide air, sea and land support to its "brother" country.
"Pressure, intimidation, and sanctions cannot be suitable solutions to possible disagreements among regional countries," Iranian President Hassan Rouhani told Qatari Sheikh Tamim bin Hamad Al Thani on Sunday in a telephone conversation, Mehr news agency reports.
Accusing Qatar of supporting terrorism, Saudi Arabia, the United Arab Emirates, Egypt and Bahrain cut ties with Doha on June 5. On June 22, Kuwait delivered a list of 13 demands that it said Qatar must fulfil within 10 days for the blockade to be lifted. Among the key points of the ultimatum is the demand to cut ties with Iran.
While the Qatari Foreign Ministry has yet to issue an official reply, the director of the government's communications office, Sheikh Saif Al-Thani, called the Gulf States' demands "unrealistic" and said they were aimed at limiting Qatar's sovereignty.
Tehran, which has been helping Qatar deal with the blockade, promised to continue its support of a "brother" state by servicing Doha's air, sea and land needs.
Calling the siege "not acceptable for Iran," Rouhani said it is ready to undertake "necessary measures for peace settling in the region," hoping that de-escalation would be achieved through dialogue.
READ MORE: 'Productive step': US urges Qatar & Gulf States to come to negotiating table
In wake of the economic and diplomatic blockade, Iran began delivering over 1,100 tons of food products to Qatar daily through its Dayyer and Bolkheir Ports in the Persian Gulf. Some food products have also been delivered on board air cargo. In addition, Qatar has been using Iranian airspace to conduct its commercial flights.
READ MORE: Erdogan backs Qatar in diplomatic rift, says Gulf states' demands violate international law
During Sunday's conversation, Rouhani stressed that Iran is further interested in developing economic ties with Qatar.
"A common goal for both sides can be to help Qatar's economy and expand special relations between the private sectors of the two countries," the Iranian president said, according to Mehr News agency.
You can share this story on social media: