Drug use in Iran 'more than doubled' in last 6yrs, 3.5% of population now regular users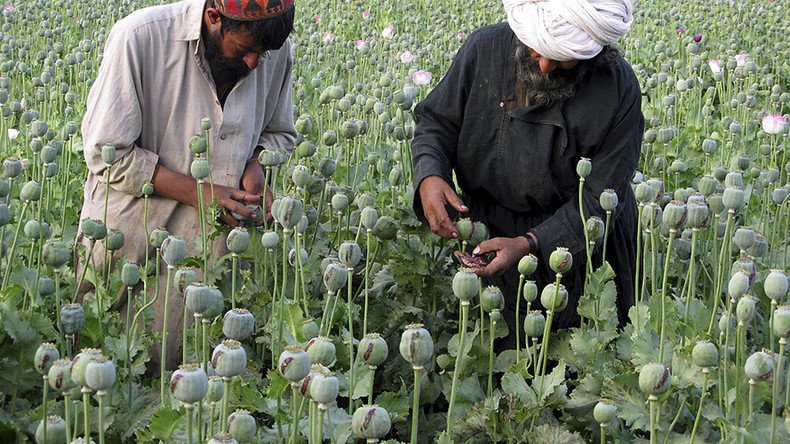 The number of drug users in Iran has more than doubled in the last six years, according to a survey carried out by the nation's Drug Control Organization (DCHQ).
The survey found that 2.8 million citizens – roughly 3.5 percent of the population – are consuming drugs regularly, with opium accounting for 67 percent of consumption, marijuana 12 percent and methamphetamine approximately 8 percent.
"There are about 2.8 million people regularly consuming drugs" in the country of 80 million people, DHCQ spokesman Parviz Afshar told the ISNA news agency. "This growth, has sounded the alarm using these materials," Afshar added, as cited by Radio Farda.
"Opium is still the most popular [drug] and methamphetamine use has dropped significantly," he said.
The head of a working group on drugs on Iran's Expediency Council, Saeed Safatian, warned the number of total drug users may actually be higher, as respondents were reluctant to mention relatives who also might be users.
The number of reported drug users in Iran six years ago stood at 1.3 million.
Opium production has exploded in neighboring Afghanistan in recent years, with Afghan opium accounting for 90 percent of the world's supply.
Iran's proximity to Afghanistan is a main contributor to the increase in drug usage as it lies on the main trafficking route to Western Europe. Iran boasted the most opiate seizures in the world in 2014, the LA Times reported previously.
Afshar called for specific training and education programs in schools, universities and even kindergartens to fight the problem.
Shahindokht Molaverdi, Vice President for Women and Family Affairs, announced in November last year that "the average age of addiction" among girls and young women was just 13 years old, according to Radio Farda.
Molaverdi said women now constitute 10 percent of the country's drug users and the government must implement "comprehensive and special planning to fight the social harm among women," as cited by the Financial Tribune.
"Women play an important role in family life. They are also primary caretakers of children," she added.
By comparison, one in 10 individuals aged 12 or older in the United States had used illicit drugs in the past month, according to the 2015 National Survey on Drug Use and Health, the most recent such survey available.
You can share this story on social media: