Sweden eyes major overhaul of air defense systems citing potential Russian threat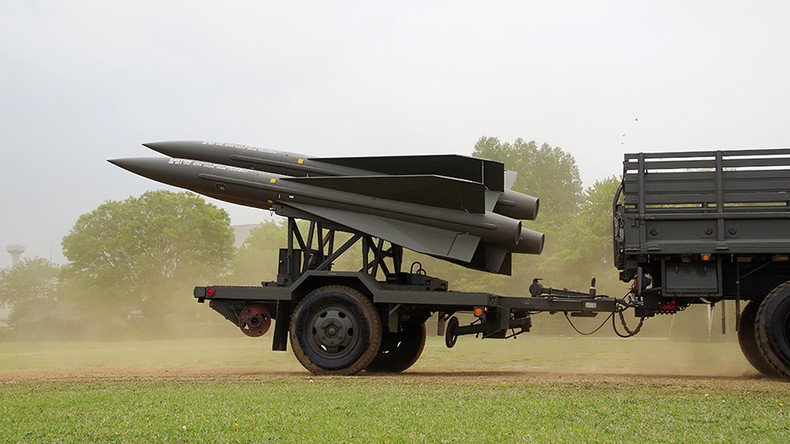 Sweden intends to replace all of its aging air defense systems, saying Russian missile systems stationed in the nearby exclave of Kaliningrad make this a necessity. US-made Patriot systems are among the options for the major overhaul.
The Swedish military's Air Defense Regiment, which currently operates Raytheon's archaic MIM-23 Hawk missile system, is likely to be replaced in the coming years, defense officials said.
"Even though you can modify and improve old systems, there is a limit to how old they can get. In that sense, we can agree that the Hawk is getting old," the Air Defense Regiment's head of communications, Carl Sjostrand, told TT newswire, as cited by Svenska Dagbladet newspaper.
Sweden's air defense must be capable of protecting the country against all inbound threats, he said, adding that this includes more than just enemy aircraft.
"For instance, there are ballistic missiles, such as those Iskander missiles that have been placed in Kaliningrad, thus posing a potential threat to Gotland and the Swedish capital. In those cases, a better system is required than the Hawk, which does not have capacity against those missiles," Sjostrand asserted.
First introduced to the Russian military in 2013, the Iskander-M is capable of hitting missile systems, rocket launchers, long-range artillery, and command posts, as well as aircraft and helicopters at a range of up to 500 kilometers.
Earlier last year, the Russian military moved those missiles to the exclave of Kaliningrad, which is sandwiched between NATO members Poland and Lithuania. The Defense Ministry explained that the relocation was necessary to counter the massive NATO military build-up on Russia's borders.
At this point, it is crucial for the Swedish military to modernize its anti-aircraft inventory, the country's defense officials said. The MIM-104 Patriot designed by Lockheed Martin and Raytheon is currently being considered as a possible replacement option, along with the French-Italian SAMP/T medium-range missile system.
"It will certainly be one of the more expensive defense systems, but not as expensive as Gripen," said Joakim Lewin, Army Programs Manager with the Defense Material Administration (FMV), referring to the JAS 39 Gripen multirole fighter jet manufactured by Saab.
It will take time before the new systems are delivered and can be made ready for use, however. The Swedish military will also need to train staff and maintenance specialists. "Our goal is to get the first delivery in place by 2020 and then carry on for about ten years after that," Lewin said.
The MIM-23 Hawk medium-range anti-aircraft missile system that Sweden currently has was originally designed to attack aircraft, especially those flying at medium and low altitudes.
By 1971, the American-made system had undergone a major modernization that included improvements to the missile and upgrades of all the radar systems. The system continued to be improved over the next twenty years. A potential home-on-jam feature was added and, in 1995, a new warhead was introduced that gives the system the capability of intercepting short-range tactical missiles.
READ MORE: Sweden brings back military conscription for men & women
This is not the first time Sweden's military has made moves to counter a perceived threat from Russia. Last September, for instance, the military stationed a standing task force on the island of Gotland in the Baltic Sea not far from Russia, citing "external factors."
"The armed forces [now]… have joint permanent groups and troops on Gotland. Gotland is one of our military strategic areas in Sweden… Gotland needs… to increase their operational capacity, and allow troops to practice and work in the field," the supreme commander of Swedish armed forces, Micael Byden, is cited as saying on the military's website.
You can share this story on social media: