250,000 Muslims flock to Moscow's cathedral mosque for Eid prayer (PHOTOS)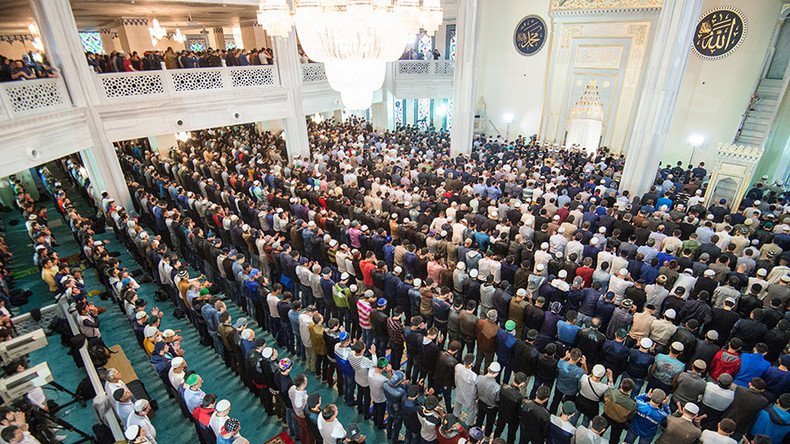 Over 250,000 Islamic faithful came to the Moscow Cathedral Mosque for the morning prayer celebrating the Eid al-Fitr festival, police reported. Smaller public gatherings took place throughout Russia, where Muslims are the second-largest denomination.
Despite being one of the largest in Europe, the mosque in Moscow can only accommodate about 10,000 people, so the majority of believers placed their prayer mats on the streets outside the building. The authorities cordoned off the entire area to traffic for the occasion.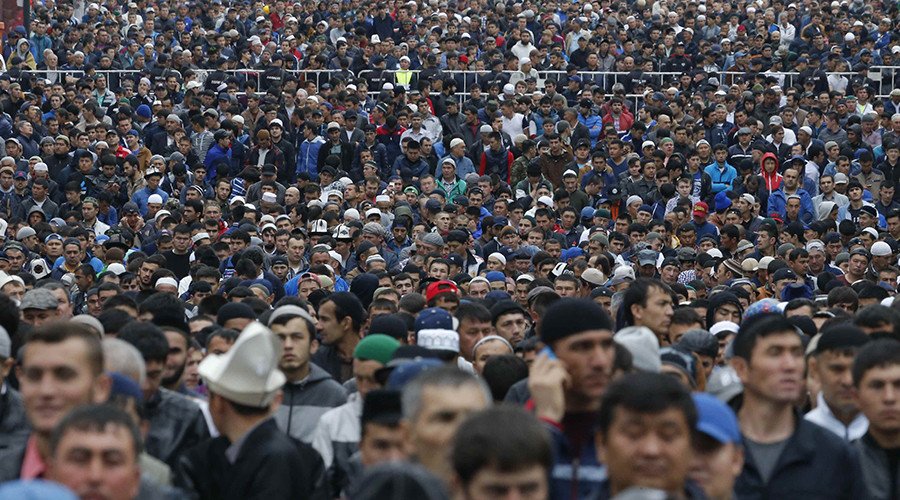 Moscow police deployed 3,000 officers to preserve order near the cathedral mosque and several other large Muslim prayer sites in the Russian capital. They reported no incidents.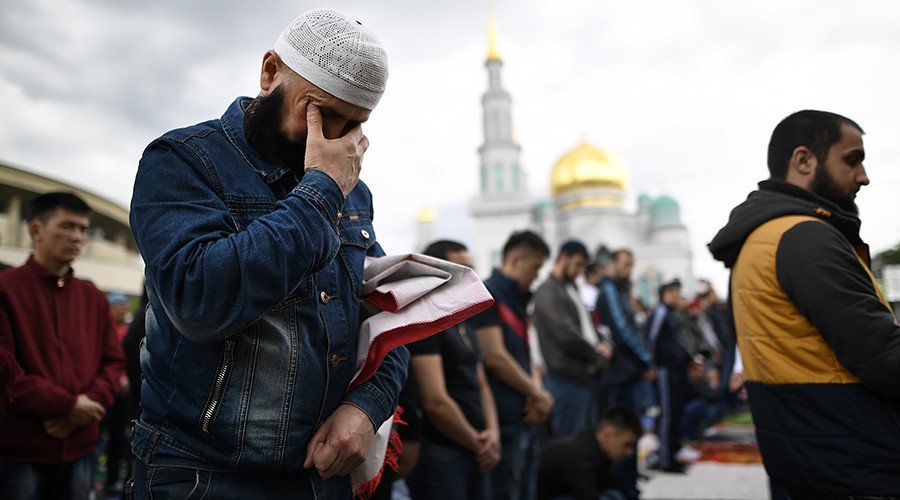 The morning prayer at the St. Petersburg Mosque was somewhat marred by rain, which poured down on the some 40,000 believers gathered there. A storm also battered Muslims who came to pray in Ufa, the provincial capital of Bashkortostan.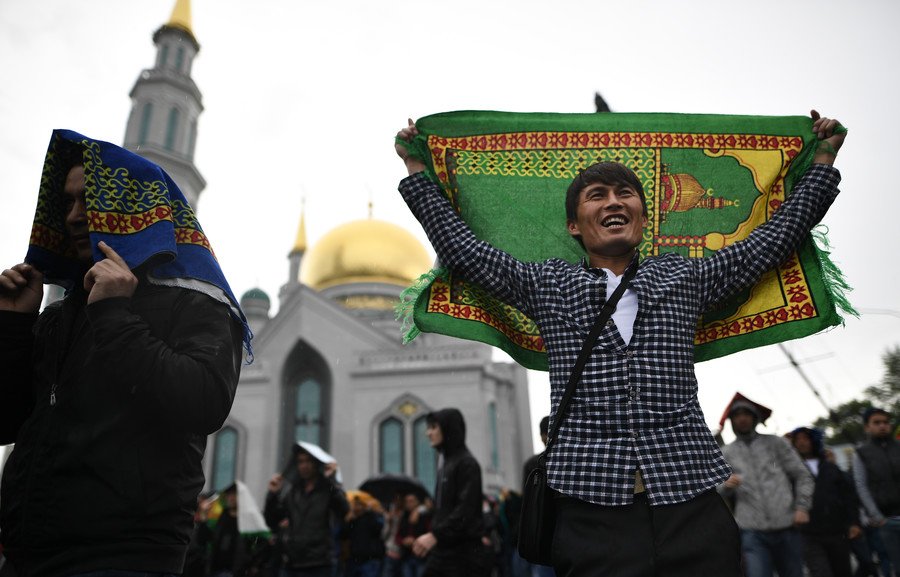 The Eid festival, which marks the end of the holy month of Ramadan, is one of the most important celebrations in Islam. It is a day for feasting after the month-long fast, for giving alms to the needy, and celebrating bonds in the community.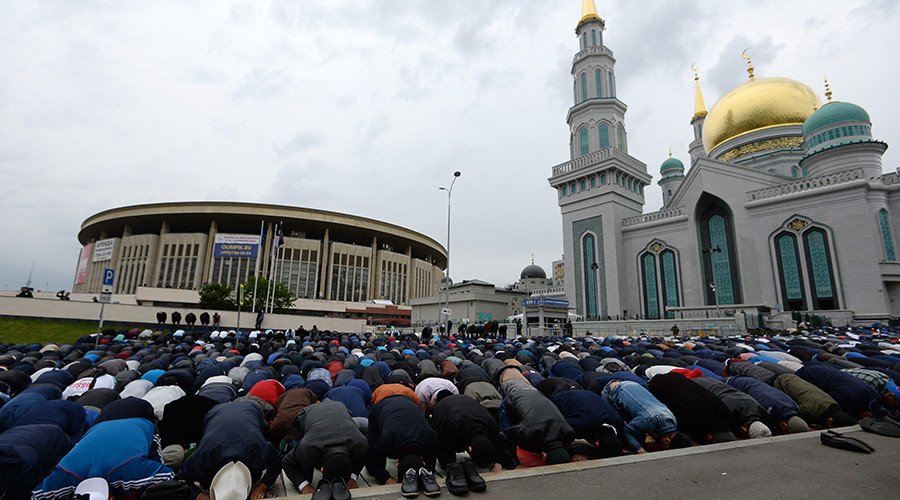 In Russia, Eid al-Fitr is marked as an official holiday in nine predominantly Muslim republics in the southern part of the country.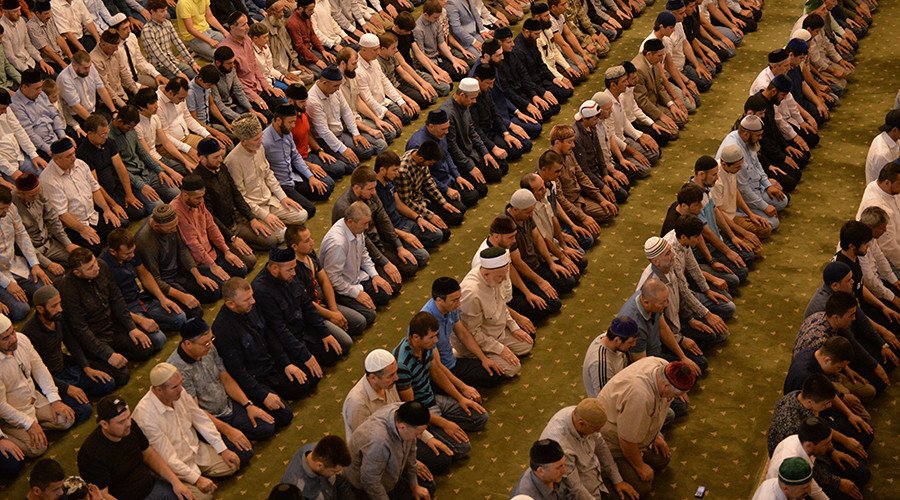 You can share this story on social media: