Extended presence of US marines makes Norway 'unpredictable partner' – Russia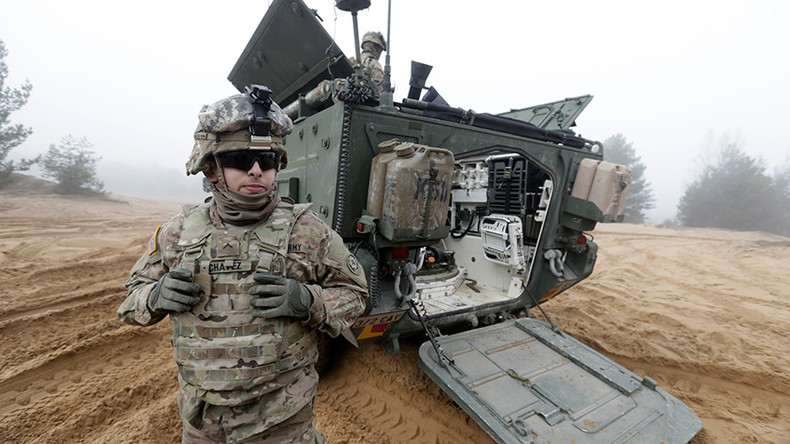 Norway's decision to prolong the stay of US marines on its territory is fueled by absurd anti-Russian hysteria, undermines European security and may complicate relations between Oslo and Moscow, the Russian Embassy in Norway has warned.
Russia views the extended presence of around 330 US marines in Norway as "an element of the US-led military preparations that have intensified against the background of the anti-Russian propagandist hysteria," the embassy said in a statement on Facebook.
The decision by Oslo "contradicts Norwegian policy of not deploying foreign military bases in the country in times of peace, breaks the traditionally good-neighborly relations, and makes Norway not a fully predictable partner," the statement read.
The explanation that US marines are deployed in Norway only on a rotational basis does not hold water, Russia's Norwegian embassy said. The presence of American servicemen "escalates tensions" and may destabilize the security situation in Northern Europe, the embassy cautioned.
"Individual military servicemen will be rotated, while the presence itself will be permanent," it said, pointing out that "this is how any permanent military base is operating."
Due to the aggressive anti-Russian rhetoric and claims of "phantom" Russian threats by Norwegian officials and military commanders, "it is hardly possible to call such actions 'exclusively defensive' and not directed against Russia," the embassy underlined.
In view of recent developments, Russia reserves the right to institute "adequate measures to guarantee the protection of our country."
READ MORE: Russia may deploy Arctic radar station due to proximity of US nuclear subs
European security decisions should not be dictated by an "outsider" but must "be built only on the basis of safeguarding genuine national interests, mutual respect and cooperation," the embassy added. "The sooner this fact is realized in Oslo and some other European capitals, the better."
The Norwegian government announced Wednesday that around 330 US marines, who arrived in the country for a one-year stay this January, will remain in Norway until the end of 2018.
The Americans said they came to Norway to exercise with local troops and boost its own winter warfare and skiing skills. The Norwegian authorities claimed that the deployment of US marines, which became the first foreign troops to be stationed in the country since World War II, wasn't directed against Moscow.
Earlier in June, Russia's President Vladimir Putin expressed concern over the fact that, "American nuclear submarines are stationed in northern Norway."
"The fly-in time of missiles to Moscow is 15 minutes," he said during his televised Q&A session. Putin said the situation calls on Russia to establish an effective early warning system in the Arctic region.