15 officers injured as mob of 150 people goes on rampage in Magdeburg, Germany overnight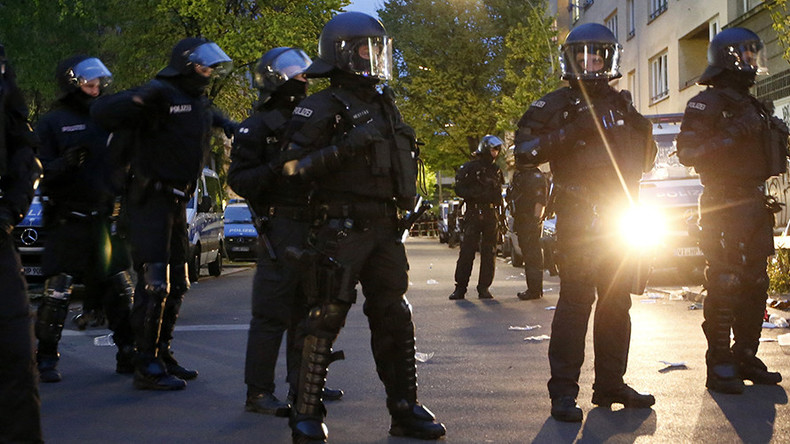 A mob of about 150 people, some "rather drunk and aggressive young people," went on a rampage in the city of Magdeburg in eastern Germany. The crowd threw bottles and stones in "a massive and targeted attack" that injured fifteen officers, local police said.
The rampage began on Friday night at around 2:00am local time, state police of Saxony-Anhalt said in a statement.
Police officers who arrived at Magdeburg's Hasselbach Square were bullied, offended, and threatened by a mob of 150 people, who began throwing stones and bottles at the reinforcements.
One officer received severe head injuries, while another fourteen officers were lightly injured, police added.
The mob hurled paving stones while knocking over rubbish bins and flower pots, prompting police to dispatch 110 officers to quell the rampage.
It took hours before police managed to get the situation under control because reinforcements from the nearby town of Halle arrived later than expected, Bild reported. The police statement said seven assailants were taken into custody by morning.