'Interpreter asked: What is Facebook?' RT crew shares experiences filming in N. Korea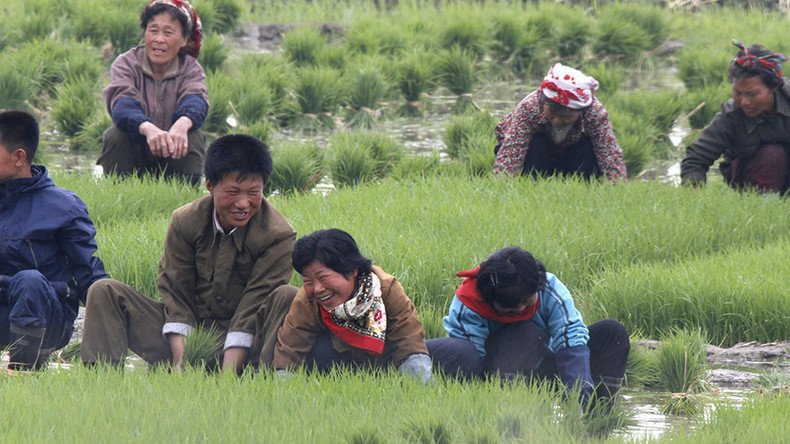 In a behind-the-scenes interview about RT's new documentary on North Korea, director Natalya Kadyrova describes the challenges of filming in the world's most restrictive nation, including trying to tell if the family they filmed were real, or actors pretending to be husband and wife.
Even getting routine footage in public places was fraught with difficulties, Kadyrova said while recalling her experiences after returning to Moscow.
"We were not allowed to film statues of the leaders in anyway except in full height or parts of their portraits. On one occasion we filmed an interview with a portrait in the background, which was a bit askew. They asked us to delete the footage, which they considered inappropriate, and film this part again," she said.
The handlers were from a government agency tasked with monitoring foreigners visiting North Korea. They served as translators, but more specifically, to ensure that visitors observe the country's rules, including what can and cannot be filmed. Not every foreigner is subjected to such surveillance, but the media usually are.
"We had an interpreter, who was 26 and about to get married. One day, out of the blue, he asked me. 'What is Facebook?' He thought it was something between a notebook and a smartphone."
North Korea's image conscience obsession sometimes makes westerners doubt whether what they are shown is real or some kind a "Potemkin village". The RT crew had a moment like that, Kadyrova said, when they filmed a seemingly perfect family of a textile plant worker and her husband.
"We suspected that the man was not her husband and that the apartment was not theirs. But their kid was so natural with those parents and in that apartment," she explained.
Another such episode of North Korea's fixation with perfection was on show when the crew visited a farm.
"They brought us to a place, where there was a row of demonstratively good greenhouses, and there was not a soul around. Then we saw some people at work in the distance. The cameraman ran there to film those people before they were gone. They [the handlers] got very angry with us, because the people turned out to be hauling manure," Kadyrova said.
The crew lived in the same Yanggakdo International Hotel, where Otto Warmbier allegedly stole a propaganda poster, setting off a sequence of events that led to his detainment, conviction, coma, and eventual death.
"The North Koreans we spoke to were very proud of that whole story," said Kadyrova, who filmed before the student was repatriated back to the US, with days left to live, earlier this month.
"Most of the army training drills that we saw used enemy mannequins wearing a US uniform."
The documentary, called "The happiest people on Earth," borrows from the self-descriptive phrase from men and women who features in the film.
"I still can't really tell if they were sincere," Kadyrova said. "For Western people, who like us come and see what they are shown, it looks like a myth. As to what the Koreans think… well, you can see in the film."
Watch "The happiest people on Earth" on RTD website on RT's live feed. The time of the broadcast is available on RT's schedule page.
You can share this story on social media: