Sun's out, gams out? Men wear skirts to protest ban on shorts during heatwave (PHOTOS)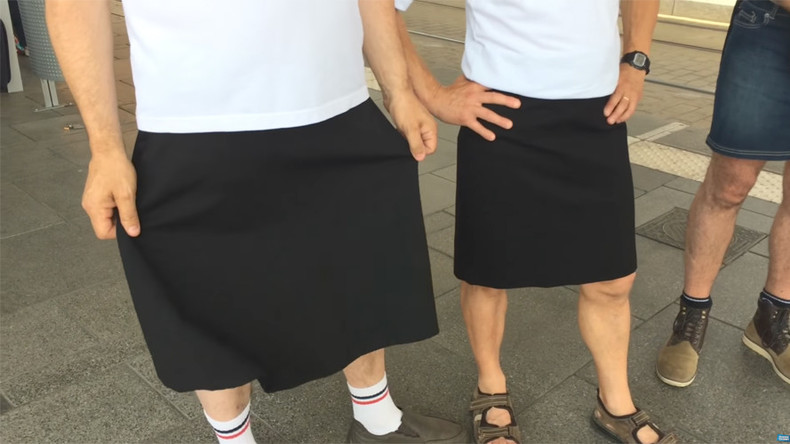 As Europe swelters under the scorching sun, some male employees have taken to an 'alternate' dress code in protest at having to wear trousers.
Bus drivers in Nantes, France, are wearing skirts to work to show their disapproval at not being allowed to wear shorts as a heat wave sweeps across the country.
Although shorts aren't banned by France's labor code, Semitan, the company that runs bus routes in the city, considers them inappropriate for bus drivers. On Tuesday, the drivers wore skirts to work to protest against their working conditions, arguing that once they are in the driver's seat none of the passengers can see them anyway.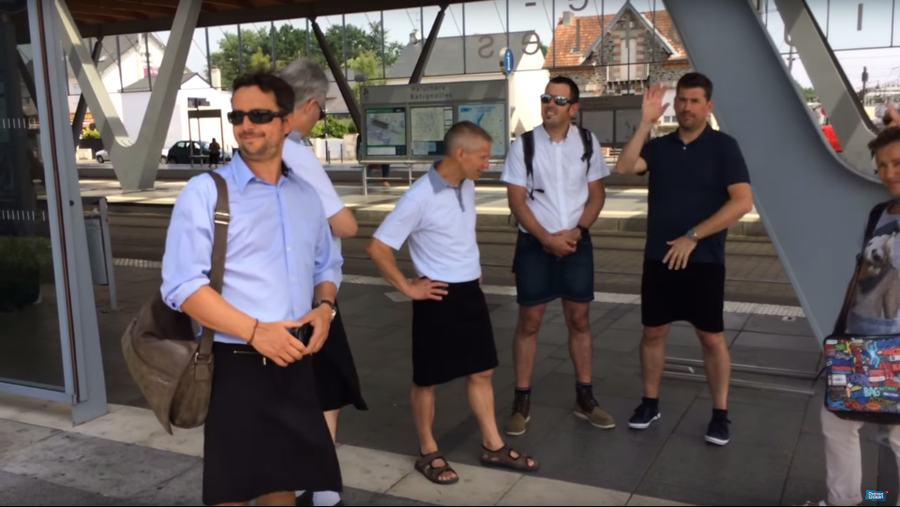 "Our uniform is not appropriate for these high temperatures. We envy women at moments like this," Didier Sauvetre, a driver from the CFDT union, told local news portal Presse Ocean, as qouted by the Local.
"Given that skirts are an authorized outfit in the company, we are wearing skirts," he said.
Read more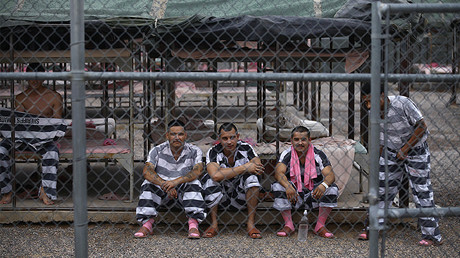 "A modern outlook would allow us to wear long shorts from time to time. This is a form of discrimination. Women drivers can wear skirts, but not the men," added Gabriel Magner, another driver.
"In this heatwave, the temperatures are reaching close to 50C [122F] behind our windscreens. And given we have no air conditioning on our buses, it's unbearable."
France is in the midst of a level-3 heatwave (out of a possible four), with temperatures in Paris expected to reach 36C (96.8F) over the weekend. The national weather agency, Meteo France, and health watchdog institute, Institut de Veille Sanitaire (INVS), have the four-tier warning system in place to prevent a repeat of August 2003, when a heatwave killed 15,000 people across the country, mostly the elderly.
Meanwhile in Buckinghamshire, England, 20-year-old call center worker Joey Barge was sent home on Monday after bosses deemed his dark blue shorts 'inappropriate', despite the scorching heat.
Answer: nope. Just been sent home from work

— joey (@jBarge_) June 19, 2017
Undeterred, Joey came back with a new outfit – a glamorous pink dress that seemed to be more to his bosses' liking.
"I got sent home and told to change into appropriate clothing but it said females could wear dresses so hey ho!" he told the Mail Online.
READ MORE: 'Lift the skirt' campaign urges French schoolboys to skip trousers for a day
"They said it was a bit too colorful and asked if I wanted to go home and change because they were letting us wear shorts because of my 'protest' – but I said I was happy to stay."
The heatwave has also struck other parts of Europe, including in Portugal where the heat wave might have helped spark a massive forest fire which has killed over 60 people.