Moscow cancels meeting with top US diplomat over new sanctions batch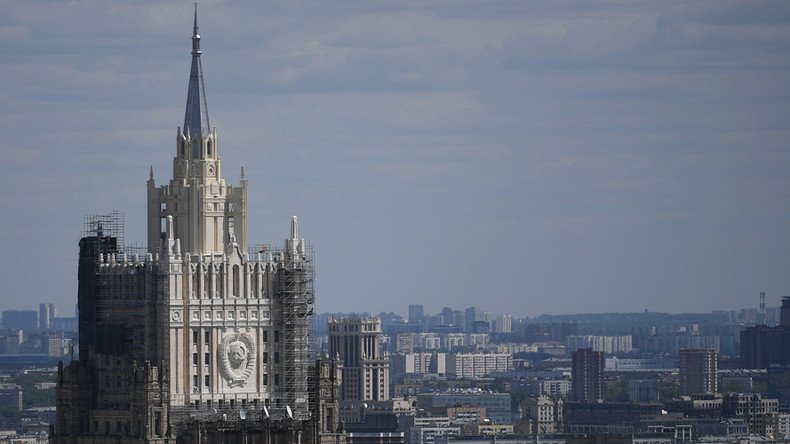 Russia has condemned the new round of US sanctions as a "continuation of the trend set by the Obama administration aimed at ruining relations between our countries" and has promptly canceled a scheduled meeting of senior Russian and American diplomats.
The US Treasury expanded the sanction list on Tuesday, adding 38 individuals and organizations over alleged Russian involvement in the Ukrainian crisis.
Russia vowed to undertake "practical retaliatory measures" over the sanctions and canceled a scheduled meeting between Russian Deputy Foreign Minister Sergey Ryabkov and US Undersecretary of State Thomas Shannon.
The two officials planned to discuss outstanding issues relating to Russia-US relations on June 23, but Washington's new move has led Moscow to question the US's integrity and its assertion that it wants dialogue with Russia.
This demonstrates a "continuation of the trend set by the Obama administration aimed at ruining relations between our countries," Ryabkov's statement said Wednesday.
"After yesterday's decision on sanctions, the situation is not suitable for conducting a round of such dialogue, especially as there is not enough content for it, since Washington neither offered before, nor is offering now anything concrete in this area," reads the statement.
The US has expressed "regret" over Moscow's decision to cancel the talks.
"We regret that Russia has decided to turn away from an opportunity to discuss bilateral obstacles that hinder US-Russia relations," State Department spokeswoman Heather Nauert said in a statement, as cited by Reuters.
Kremlin spokesman Sergey Peskov has meanwhile expressed his own "regret" over the new sanction policy itself, which he said persists in the US establishment, and also spoke of retaliatory measures based on the "principle of reciprocity."
"As the sanctions of several past years have shown, the main principle to react to sanctions, undoubtedly, is a principle of reciprocity. That's quite understandable and clear. The sanctions were received with regret, regret about persisting focus on sanctions rhetoric, which is far from constructive approach, and, essentially, far from expression of a real political will to solve the problem which we have around Ukraine," Peskov told reporters.
Peskov said experts were working on various models regarding possible counter sanctions.
The new sanctions were imposed shortly after a set of restrictive measures was approved by the US Senate. These measures were presented as punishment for alleged Russian meddling in the US presidential elections, support for the Syrian government and alleged "aggression" in Ukraine.
Russian President Vladimir Putin said US sanctions were used only as a pretext to "contain Russia."
"If there were no situation with Crimea and other problems, they would have invented something else to contain Russia," Putin said last week.
The new batch of sanctions approved by the Senate, but still pending in the House of Representatives, has also been criticized by Germany and Austria. The two EU states called the sanctions "unacceptable," adding, that it affected European companies and that the real outcome is that US oil and gas business will benefit.
You can share this story on social media: