Putin: New US sanctions harmful to relations, but Russia will deal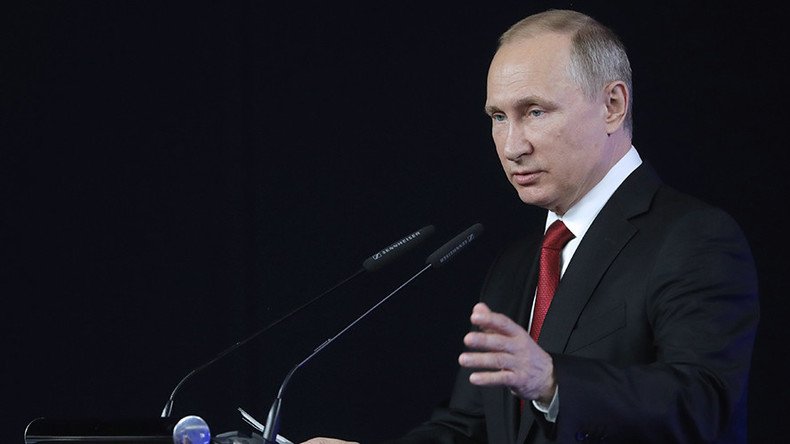 New sanctions imposed on Russia by the US will certainly make relations between the countries worse, but will hardly leave Russia hamstrung, Russian President Vladimir Putin has said.
"Of course, it remains to be seen what it leads to in the end. But whatever happens, whatever decisions they take across the ocean, it will not bring us to a dead end," the president told Vesti on a Saturday program.
Putin was referring to the US Senate's approval of an amendment to an anti-Iran bill that would prevent US President Donald Trump from lifting current anti-Russian sanctions without congressional authorization and also impose new broad ones.
If Washington does implement the new sanctions, the Russian government "will probably have to make some policy corrections and take some new measures," Putin said, adding that this will in no way lead the country "to some sort of a collapse."
"This will certainly make Russian-American relations more difficult. I believe it to be harmful," he added.
Earlier, several European countries, including Germany, France and Austria, voiced concern over the newly proposed sanctions, which could potentially affect European companies working with Russia on joint energy projects, such as the NordStream 2 gas pipeline.
"We generally reject sanctions with extra-territorial effects, meaning an impact on third countries," German Chancellor Angela Merkel's spokesman, Steffen Seibert, told the media on Friday.
The US is currently investing heavily into costly liquefied natural gas (LNG) infrastructure, which would allow it to deliver natural gas to the European market more easily. The product would compete directly with Russian-supplied gas, so undermining construction of the pipeline would give American producers an advantage in fighting for a bigger share of the European market.
You can share this story on social media: