Saudi King names young son Mohammed bin Salman crown prince, strips eldest of title & post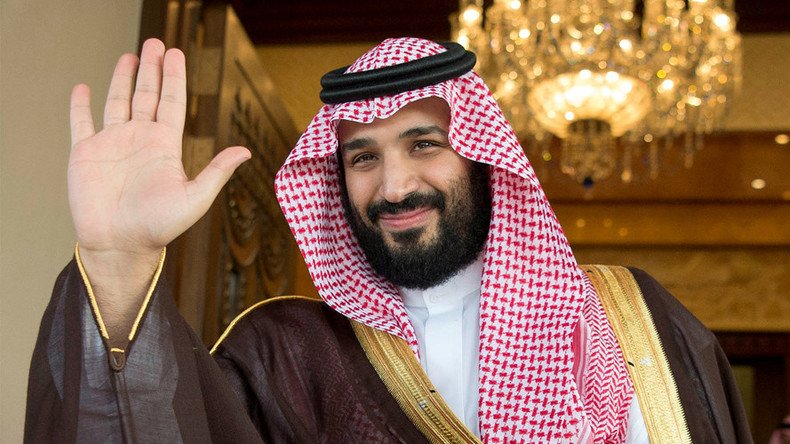 Saudi King Salman has named 31-year-old son Mohammed bin Salman crown prince in place of Mohammed bin Nayef, who had previously been first in line to the throne. The King also stripped bin Nayef of his function as interior minister.
The newly announced Crown Prince Mohammed bin Salman is already the country's defense minister, believed to be the mastermind behind the war in Yemen that has brought the country to the brink of a humanitarian catastrophe. He also leads an economic council aiming to boost the Saudi economy, and has made overseas state visits to Russia and the United States.
Bin Nayef was responsible for overseeing security and counterterrorism in Saudi Arabia, and AP reports that he has close ties to Washington.
According to a Wednesday royal decree, "a majority" of top royal members of the Allegiance Council backed altering the line of succession, with Saudi Arabia's state TV saying that 31 out of 34 people voted in favor.
The Allegiance Council consists of sons and grandsons of the Saudi state's founder, King Abdul-Aziz. They vote to choose the king and the crown prince among themselves.
Mohammed bin Salman – also called MBS – is responsible for Saudi Arabia's economic renewal and diversification program known as Vision 2030.
Directly connected with this is Salman's initiative to boost the private sector and potentially rid the nation of its oil dependence: Salman intends to sell a 5-10 percent stake in national oil company Aramco through an initial public offering (IPO).
Back in May, Salman, then-Deputy Crown Prince, said that reforms to save the economy from low oil prices have been successful. Riyadh is set to receive over 50 percent of the tens-of-billions of dollars through selling shares in Aramco and pledged to reinvest the funds in job creation.
MBS was at the helm of the Saudi-led intervention just a month after the start of the civil war in Yemen back in 2015. Salman led the airstrikes on Houthi rebels in Yemen, although he copped a lot of criticism for it: governments and human rights groups say many civilians are killed in the massive attacks.
In the latest incident, on Tuesday, the EU voiced concern over last week's market strike which left some 25 people killed in northern Saada province. All in all, the Saudi-led offensive has caused some 10,000 civilian deaths over more than two years of conflict.
You can share this story on social media: