Confusion over reports of Portugal wildfire plane crash as chaos plagues operations
Published time: 20 Jun, 2017 16:36
Edited time: 21 Jun, 2017 09:37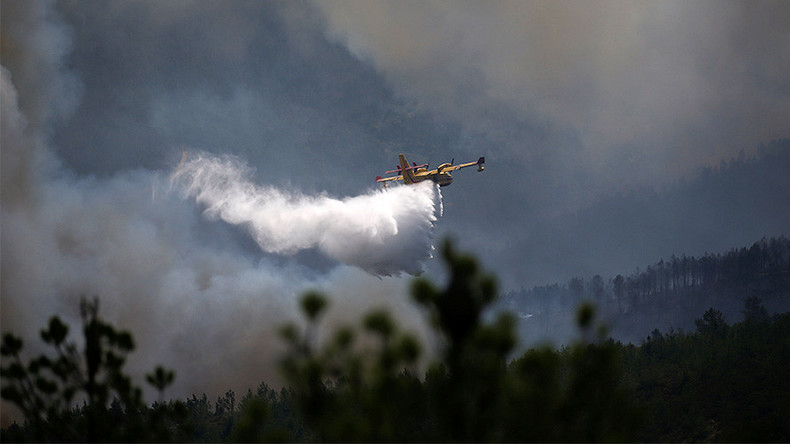 Local media reports that a water-bombing plane fighting the huge wildfire in central Portugal crashed Tuesday have been denied by authorities in charge of operations in the region following a helicopter search.
"I myself thought that a Canadair had fallen," Prime Minister António Costa said of the confusion, as cited by Publico.
"I have no information that any airplane working for civil protection has crashed," said Victor Vaz Pinto, commander of the civil protection agency, as cited by Reuters.
Vaz Pinto added that an explosion in the vicinity may have been caused by flammable containers left behind in the evacuation.
A Canadair plane reportedly came down in Louriceira in Pedrogao Grande, where the fire is at its most fierce. An Instituto Nacional de Emergência Médica (INEM) helicopter was dispatched to the scene, TVI reports, as cited by Publico.
There have been no confirmed reports of casualties from any plane crash as the battle against the wildfire continues.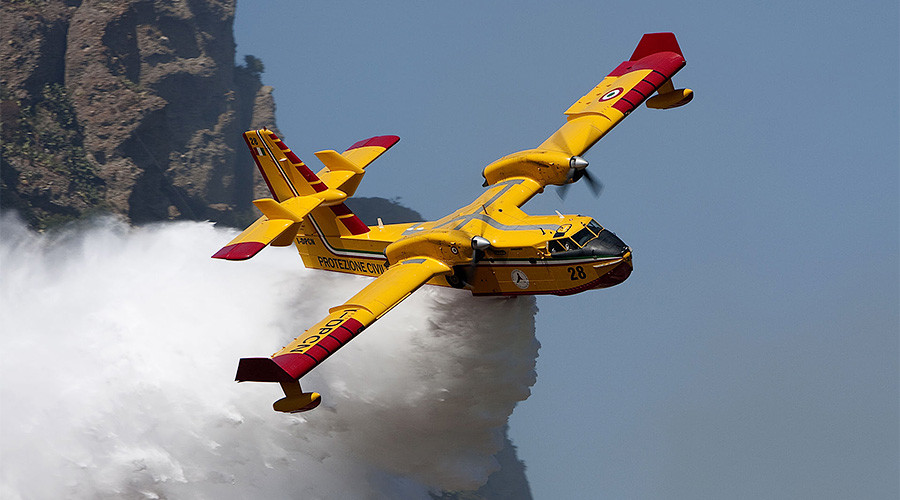 READ MORE: Full extent of Portugal's wildfire that killed 62 as seen from space (PHOTOS)