Drone footage shows Iranian missiles striking ISIS targets in Syria (VIDEO)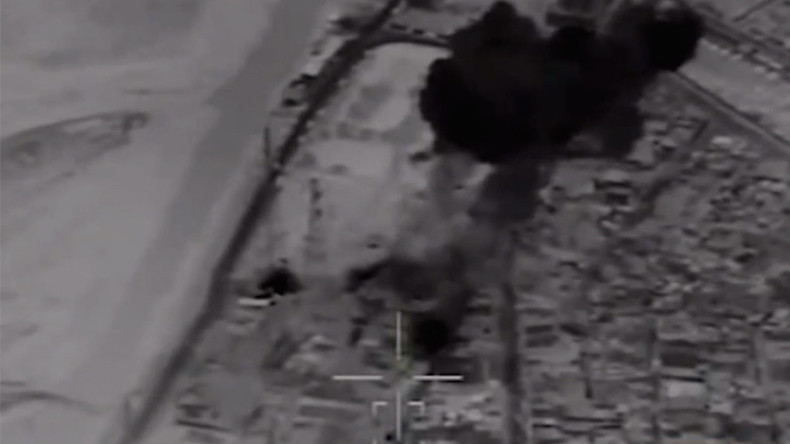 Iranian state media has released drone footage of their country's missile strike in Syria, carried out in retaliation for the two recent terrorist attacks in Tehran.
The footage, released on Monday, shows ground-to-ground Zulfiqar ballistic missiles being unleashed on terrorist strongholds in the Syrian province of Deir-ez Zor from the Iranian province of Kermanshah on Sunday.
READ MORE: 'US blames Iran for terrorism, yet Saudi Arabia supports Islamic State'
According to a statement from the Iranian Revolutionary Guards (IRGC), the missile strikes were a direct retaliation for the terrorist attacks in Tehran earlier in June. Islamic State (IS, formerly ISIS/ISIL), has claimed responsibility for the assaults which left 18 people dead more than 50 others injured.
The missile strike was coordinated with the Syrian government which Iran is backing in the country's ongoing bloody civil war.