Militant Islamists in Sweden have grown 'from 100s to 1,000s' – security police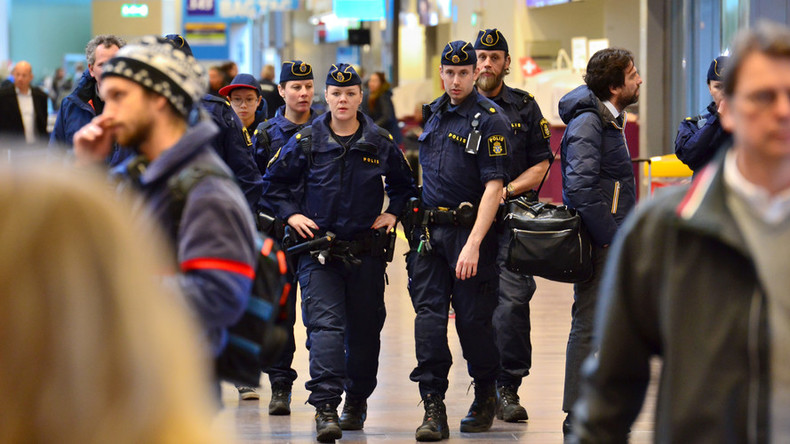 Sweden has seen the number of militant extremists among its population surge in recent years, according to the chief of the country's security police, who noted that the vast majority support violent Islamist ideologies.
"We have never seen anything like it before," Sapo chief Anders Thornberg told Swedish news agency TT.
"We would say that it has gone from hundreds to thousands now," he added.
Thornberg said Sapo currently receives around 6,000 intelligence tips a month regarding terrorism and extremism, compared to an average of 2,000 a month in 2012.
He went on to describe the situation as the "new normal," calling it a "historic challenge that extremist circles are growing."
The Sapo chief went on to state that the rise is mainly due to Islamic State (IS, formerly ISIS/ISIL) propaganda, which has united different sectors of Islamist extremists.
"We used to have different circles. We had radicalized people from North Africa, the Middle East, and Somalia, but they were all separate," he said.
However, Thornberg stressed that Sapo believes only a few of the extremist militants have the ability or intention to carry out a terrorist attack in Sweden.
The number of people supporting violent Islamist ideologies in Sweden has sharply increased since 2010, when a Sapo report put the number at 200.
Thornberg's statements come less than three months after an Uzbek national, who had shown sympathies for jihadist groups including IS, mowed down pedestrians on a Stockholm shopping street, killing five people and injuring 15.
In addition, Osama Krayem, a Swedish citizen, has been charged with committing terrorist murders in the 2016 Brussels metro bombing.
Sapo stated previously that around 300 people from Sweden are known to have traveled to Syria and Iraq to join organizations such as IS since 2012.
Meanwhile, a Swedish police report recently added eight areas to its list of so-called "no go zones," which are described as "especially vulnerable" areas with high rates of crime and poverty that might host violent extremism.
The additions, which brought the number of such areas to 23 nationwide, are in the cities of Stockholm, Boras, Gothenburg, Landskrona, Malmo, and Uppsala.
Sweden's threat assessment is currently at three on a scale of one to five.