Jihadist fighters may have escaped besieged city – Philippines official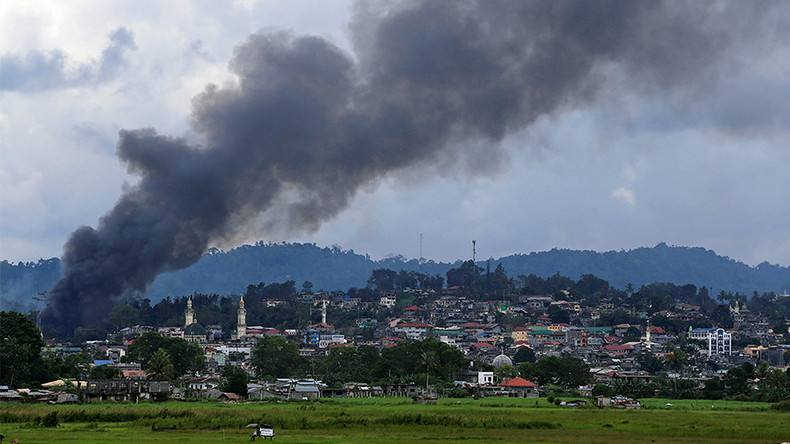 The Philippines military has said that the Islamic State-linked militants occupying the city of Marawi are "too degraded" to launch further attacks, however there are fears that some jihadists may have escaped the besieged city.
Speaking at a press briefing Friday, a spokesman for the armed forces conceded that some of the jihadists who occupied the city in the southern province of Mindanao may have escaped the city by posing as evacuees.
READ MORE: US troops near jihadist-besieged Philippines city 'not fighting militants' (PHOTOS)
Brigadier General Restituto Padilla said security has been tightened in nearby cities Iligan and Cagayan de Oro, and authorities are on the lookout for anyone who might "attempt to sow some confusion or sow terror," Reuters report.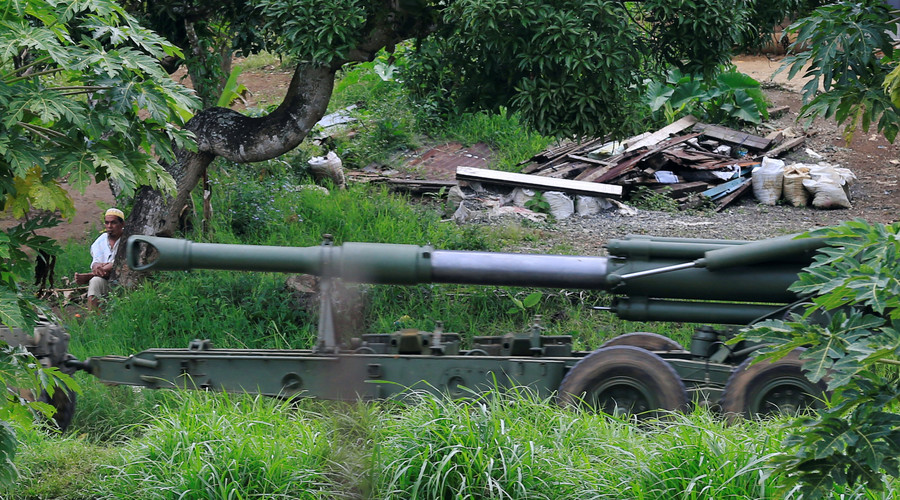 Padilla stressed that the jihadists are "significantly degraded," adding they do not have the ability to stage Marawi-like occupations in other cities.
He also said that the militants in the city are weakening: "Enemy resistance continues to dwindle and enemy-held areas continues to get smaller as troops advance."
However, the military has failed to hit previous deadlines to defeat the occupation, which has now gone on for nearly four weeks.
Padilla's comments come amid reports that some militants have slipped out of the besieged city and are now in the surrounding areas. He said talk of the escaped fighters launching attacks in neighboring towns was based on "misinformation that's being spread by the enemies."
Earlier this week, Mohammad Noaim Maute, whose brothers Omarkhayam and Abdullah lead the Maute group of militants, was arrested at a checkpoint near Cagayan de Oro. It's believed he is a bomb maker for the group.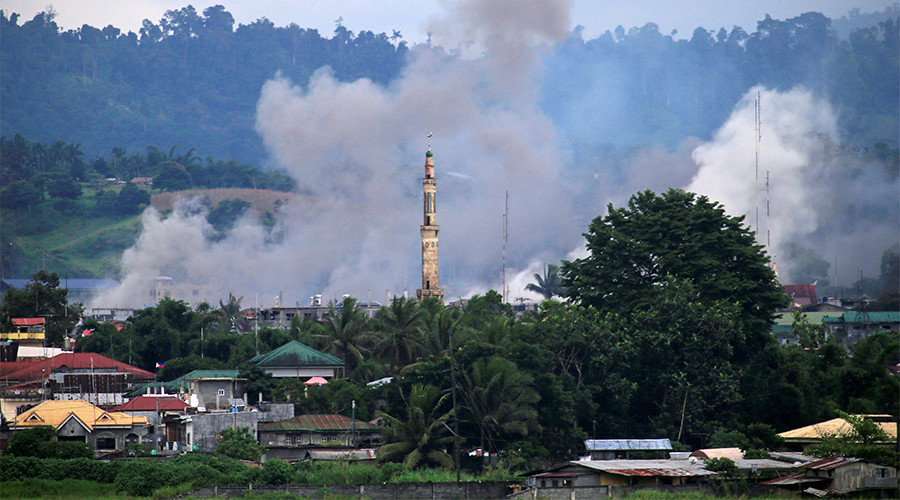 The Maute and Abu Sayyaf terrorist groups, both of which have pledged allegiance to Islamic State (IS, formerly ISIS/ISIL), have occupied Marawi since May 23. Much of the city has been destroyed by the intense fighting which has displaced more than 320,000 residents, Philippine news outlet ABS-CBN reports.
Philippine President Rodrigo Duterte placed the entire island of Mindanao under martial law after the militants laid siege to the city.
Official estimates say that more than 300 people have been killed during nearly four weeks of fighting. The figure includes 225 militants, 59 soldiers and 26 civilians.
READ MORE: 'At least 100 bodies' on streets of ISIS-occupied city, says Philippine official
Residents fleeing the city reported seeing at least 100 dead bodies in an area which had seen heavy fighting.
You can share this story on social media: