ISIS trains jihadists to hit European targets, has no shortage of volunteers – Europol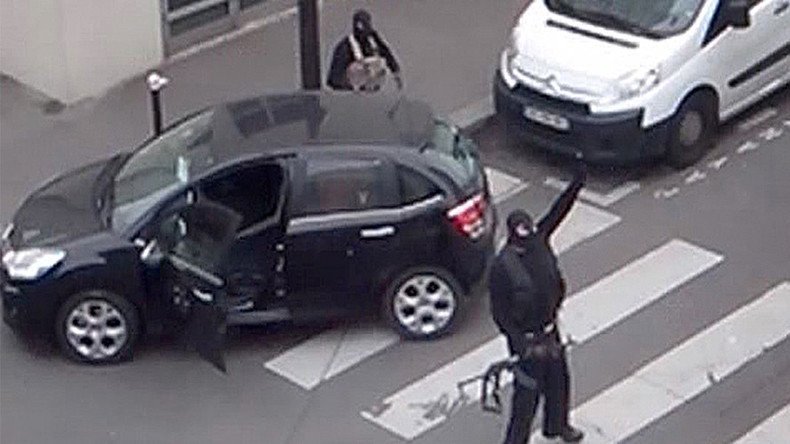 Europol has warned that Islamic State has no lack of volunteers, who are often literate and increasingly include women and children ready to carry out attacks in the West, where 10 of 13 terrorist plots successfully hit their targets in 2016.
Despite suffering major defeats in Syria and Iraq, Islamic State (IS, formerly ISIS/ISIL) continues to plan more complex, mass-casualty attacks in the West, particularly in Europe, the EU's main police agency, Europol, warned in its 2017 Terrorism Situation and Trend Report.
"IS is training operatives in Syria/Iraq to carry out terrorist acts in the West and has no shortage of volunteers to be part of teams to be sent abroad for this purpose," it said.
Terrorist plots are being organized by both "remotely directed individuals" who are able to operate alone or in small groups, and non-directed lone-wolf terrorists inspired by Islamist propaganda.
The Europol report said 135 people were killed in 13 jihadist terrorist attacks in France, Belgium, and Germany in 2016. Additionally, a total of 718 people were arrested on suspicion of offences related to jihadist terrorism, with the number of arrests especially high in France.
The police agency noted that women and children play "increasingly operational roles in committing terrorist activities in the EU independently," as female jihadists have "fewer obstacles" in the West than men. The organization worries that, whether successful or not, such terrorist attacks committed by women in Western countries may become an inspiration to others.
Europol, which serves as an umbrella agency for the 28 EU member states, said it was particularly alarming to observe the "transfer of terrorist tactics, techniques and procedures from the current conflict zones," as well as "illicit spread of bomb-making knowledge and instructions."
Improvised explosive devices (IEDs) have become the prime weapon for most terrorist attacks. The report noted that the availability of explosive materials has made it easier to manufacture low-tech, inexpensive bombs.
"More rudimentary IEDs have been used by jihadist terrorists recently. These mostly consisted of readily available explosive components, such as gas cylinders, pyrotechnic articles and ammonium nitrate-based products," it said, adding "such IEDs can be constructed without any specific expertise, preparation, extensive planning or logistical support."
Modern-day terrorists planning high-profile attacks have nothing in common with the widespread image of an uneducated, fanatical Islamist, Europol cautioned. The majority of jihadists are computer literate and have no trouble using modern financial services to receive funding from abroad.
"These financial services and applications, including financial low transfer apps, are fluid, encrypted and partially anonymized, allowing a desirable financial conduit for terrorists who seek a borderless, reliable and shielded financial mechanism, optimized and readily accessible for real-time small value transfers," the paper said.
Over the past two years, more than 5,000 people "emanating from the EU" have traveled to Syria and Iraq to join jihadist groups, the report said, stressing there is also likely to be a "'dark number' of travelers to and from Syria and Iraq that have not yet been detected."
Terrorist attacks carried out by jihadists in Europe have gone hand in hand with the emergence of right-wing extremists, who are prepared to act either alone or in loosely-coordinated groups. In Germany alone, Europol said nearly half of all known right-wing extremists are prone violence, and there was "an increasing amount of first-time offenders who were previously unknown to authorities as extremists."
Outside observers say they are concerned about the rising risk of terrorist attacks taking place in Europe. In March, the head of US European Command, General Curtis Scaparrotti, said it was "probably higher in Europe than any other part of the globe, with the exception of the places we're actually physically fighting [terrorists], like Syria […] Afghanistan and Iraq."
"Europe is challenged by both the flow of terrorists returning from Syria and other places. They're challenged by an internal threat of those inspired by ISIS or directed by ISIS and this is another, an example of the attacks that we've seen in Europe in the past year," the general said.
You can share this story on social media: