Up to 80 Islamists planted in Europe readying for attack – Dutch counterterrorism official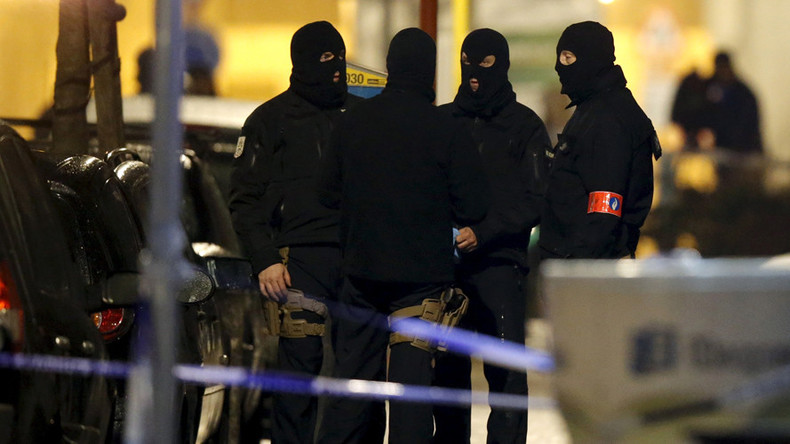 Between 60 and 80 Islamic State operatives in Europe are preparing to carry out attacks, a Dutch counterterrorism official said, adding that the terror group is asking its militants to forgo traveling to Syria or Iraq and take the fight to Europe instead.
The would-be fighters get messages from the Islamic State (IS, formerly ISIS/ISIL) group "asking them not to come to Syria and Iraq, but to prepare attacks in Europe," Holland's National Coordinator for Security and Counterterrorism Dick Schoof told AP.
The National Coordinator for Security and Counterterrorism (NCTV) is a unit responsible for crisis management, counterterrorism, and cyber-security in the Netherlands.
While the number of "foreign terrorist fighters [from the EU]" hasn't grown over the past six months this "does not mean that the potential threat of those who would have traveled is diminished," Schoof warned.
Data from the NCTV says that between 4,000 and 5,000 European "foreign terrorist fighters" are currently in Iraq and Syria.
At present, extremists are very scattered due to an increase in anti-IS military operations in Iraq and Syria, Schoof said, adding that this could very possibly lead to an increase in the number of refugees posing a danger to the EU.
"The chance of attack in the Netherlands is real," added Schoof, while stressing "we have seen 294 terrorist fighters go overseas in Iraq and Syria and there are still 190 over there… And what happened in France and Brussels and Germany could happen to us."
Schoof is not the first to note that Islamic State is now telling its fighters to stay at home and carry out attacks there. In October of this year, Belgian federal prosecutor spokesman Eric Van der Sypt said the same.
"Initially, Islamic State tried to recruit fighters [to] go to Iraq and Syria. [Now] IS is asking [them] to stay at home and sow death and destruction there," he said.
Europe has recently been shaken by a series of violent attacks that have been carried out by militants from Islamic State. The biggest loss of life took place in November of 2015, when at least 130 people were killed in Paris.
In March, twin suicide bombings hit Zaventem Airport and Maelbeek metro station in Brussels, killing 31 people and injuring dozens more. The station is near the buildings housing the EU Commission and the Council of the European Union, as well as NATO headquarters.
At least 84 people were left dead by the Nice tragedy in France on July 14 of this year, when a truck driven by an IS sympathizer plowed through crowds during Bastille Day celebrations.
Earlier this year, IS called upon its followers to carry out attacks on both civilian and military targets in the US and Europe during the Muslim Ramadan celebrations which began in early June. Numerous reports coming from EU intelligence services have been warning that the group is planning to carry out attacks on hospitals, schools, and luxury resorts in France, Italy, and Spain.
You can share this story on social media: