ISIS now calls on young recruits to blow themselves up at home, Belgian authorities say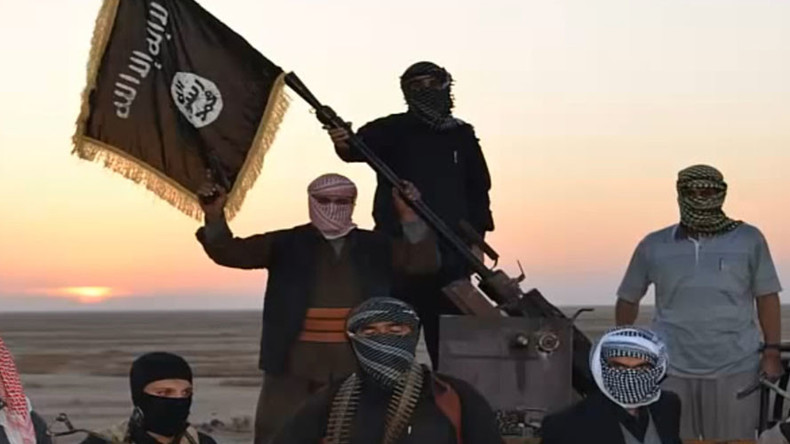 Islamic State (IS, formerly ISIS/ISIL) has adopted a new tactic – instead of calling upon its followers to join it in Syria, they are urging young recruits to stay where they are to blow themselves up there, Belgian authorities said, as cited by the media.
"Young people are no longer called upon [by Islamic State] to fight in Syria, but [are called] to carry out attacks in their country," Belgian federal prosecutor spokesman Eric Van der Sypt said on Wednesday, as cited by the Flemish-language outlet Het Nieuwsblad.
According to Van der Sypt, "this is a new trend, a new tactic" by Islamic State which is a "serious concern."
Minors are "easily influenced" and thus more easily radicalized by terrorists, he said. "It is not easy to control them. And if they are still caught, it is difficult to penalize minors."
The recruitment of young jihadists usually happens via social media, mostly via the Telegram app. "The youth are brainwashed through these channels, [they] are prepared sooner or later to plunge into action."
"Initially Islamic State tried to recruit fighters [and ask them to] go to Iraq and Syria, [now] IS is asking [them] to stay at home and sow death and destruction there."
The target audience of the Islamic State in Belgium is both boys and girls, aged around 16-17 years, Van der Sypt said.
He gave the example of the son of Belgian imam Shayh Alami, whose case made headlines in September this year.
The teenager admitted that he was recruited by Islamic State and was planning an attack against Christians on Belgian soil.
The teenager was connected with, and recruited by, Rachid Kassim, who was already known to European intelligence. Kassim is one of the extremists suspected of being connected to the murder of Father Jacques Hamel in northern Saint-Etienne-du-Rouvray in July. He was also connected with the women who were reportedly planning to bomb the populous Paris Gare de Lyon railway station in September.
Europe has been recently shaken by a series of violent attacks carried out by militants from Islamic State. The biggest loss of life took place in November of 2015, when at least 130 people were killed in Paris.
In March, twin suicide bombings hit Zaventem Airport and Maelbeek metro station in Brussels. The attack killed 31 people and injured dozens more. The station is near the buildings of the EU Commission and the Council of the European Union, as well as NATO's headquarters.
The tragedy in Nice on July 14 of this year killed at least 84 people when a truck driven by an IS sympathizer plowed through crowds during Bastille Day celebrations.
Earlier this year, IS called upon its followers to carry out attacks in the US and Europe during Muslim Ramadan celebrations, which began in early June. The group called for attacks on both civilian and military targets. Numerous reports, which emerged from EU intelligence services, said that the group is planning its attacks in hospitals, schools, and luxury resorts in France, Italy and Spain.
You can share this story on social media: