PayPal blocks donations to far-right campaign hampering migrant rescue efforts in Mediterranean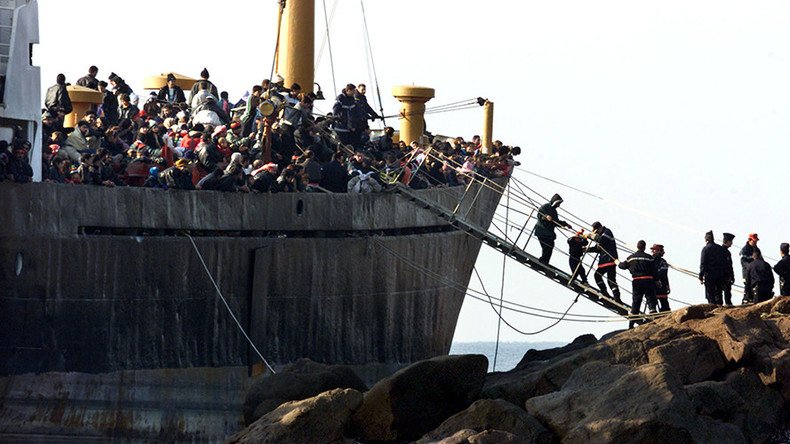 PayPal's online payments system has blocked contributions to a fundraiser by a French far-right group, which planned to charter a boat to hamper migrant rescue efforts in the Mediterranean. The blocking followed public outcry and a social media campaign.
"Our policy is to prevent our services being used by companies whose activities promote hatred, violence or racial intolerance," PayPal said, explaining the move to French-language Rue89 website.
The US company limited itself to a short statement, explaining that its privacy policy prevented it from commenting on a specific PayPal account.
France-based Generation Identitaire (Generation Identity), backed by similar groups from across Europe, launched its "Defend Europe" campaign in early May.
The group said it was planning to gather "a team of professionals, charter a boat and sail in to the Mediterranean to thwart NGO ships" that operate in the area, rescuing hundreds of migrants from sinking vessels.
Generation Identity, a youth branch of the Bloc Identitaire movement, said that if it encountered migrants in distress it would assist the people, who would still be returned to North African shores afterward.
PayPal was among the payment systems that allowed financial contributions to the "Defend Europe" campaign.
The initiative turned out a success, as Generation Identity managed to surpass its initial target of 50,000 euros in a few weeks, collecting a total of about 65,000 euros.
However, the French public was outraged by the initiative, with an online petition launched for "Defend Europe" and similar fundraisers to be banned.
READ MORE: Over 2,500 migrants rescued in Mediterranean in 2 days – UN
A lot of anger was directed at PayPal, with calls to boycott the system for doing nothing to prevent extremists in achieving their goal and special #StopDefendEuropePayPal hashtag was launched.
Generation Identitaire confirmed to Rue89 that its PayPal account was blocked, but said that it would still be able to retrieve some of the cash. The "Defend Europe" campaign is continuing to seek donations via credit card.
You can share this story on social media: