French-German broadcaster faces backlash after ditching anti-Semitism film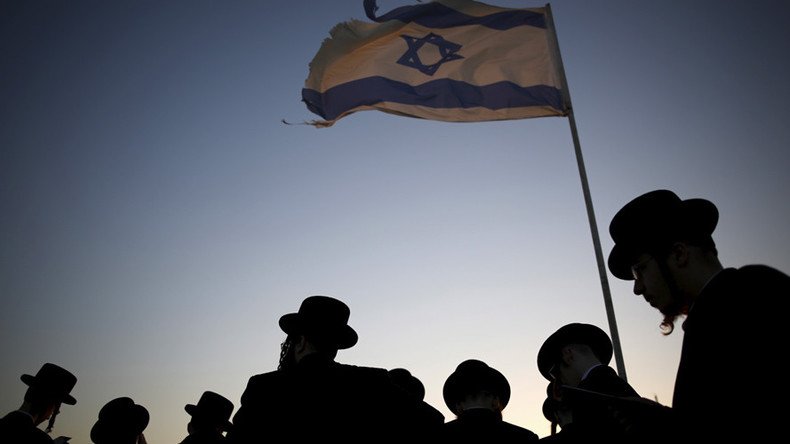 ARTE, a Franco-German public TV station, has been accused of censorship over its decision to remove a 90-minute documentary titled 'Chosen and Excluded – The Hate for Jews in Europe' from its planned broadcasting schedule, saying the film lacks "balance."
ARTE's program director, Alain Le Diberder, said in a press statement that the film's producers, Joachim Schroeder and Sophie Hafner, failed to make a documentary about anti-Semitism in Europe because they used too much footage from Israel and too little from European countries.
Schroeder told the Jerusalem Post on Saturday that "it is impossible to make a film [in Europe] today about anti-Semitism that shows a pro-Jewish perspective."
Michaela Engelmeier, a Social Democratic deputy in the German parliament (Bundestag), said in a written statement to the Times of Israel that "a documentary that aims to present the problem of anti-Semitism in a reflected manner has to consider the relationship between anti-Semitism and criticism of Israel. In order to do so it is necessary to refer to the situation in the Middle East."
She said the public tax-funded German TV networks ARTE and its sister outlet in Germany, WDR (Westdeutscher Rundfunk), "increasingly promote anti-Israeli narratives, while at the same time refusing to show a documentary on anti-Semitism that has been hailed by experts." Volker Beck, a German Green Party lawmaker and president of the German-Israeli Parliamentary Friendship Group of the Bundestag, said the decision not to show the documentary "is even more disturbing when considering that ARTE and WDR have shown programs which could be seen as criticizing Israel one-sidedly."
Josef Schuster, the head of the Central Council of German Jews, urged Le Diberder, who previously rejected the film because it lacked "balance," to reconsider the decision, noting that the film is "highly relevant."
Schuster's request fell on deaf ears, however, with Le Diberder saying that ARTE has "like almost no other outlet in Europe, committed itself to education about the fight against anti-Semitism and anti-Zionism" and that "the decision-making process was so as to ensure editorial quality and responsibility."
Diberder went on to stress in a statement to Deutsche Welle that ARTE had "good reasons" for its decision not to air the film. He said the documentary was a WDR production, approved by ARTE back in 2015. It was designed to focus on rising anti-Semitism across Europe, namely in Norway, Sweden, the UK, Hungary and Greece. But in late 2016, ARTE realized that the film "did not correspond to the proposal which had been submitted: it concentrates primarily on the Middle East and does not address the five designated countries in any way."
This explanation did not satisfy Charlotte Knobloch, the head of the Munich Jewish community and a Holocaust survivor, who said that ARTE is on a "dangerous path."
German dailies Focus and and Der Tagesspiegel asked whether it was a case of censorship.

In the letter to the Franco-German public broadcaster, seen by the Jerusalem Post, Knobloch described the documentary as an "honest" presentation of anti-Semitism in Europe, saying that ARTE owes it to its viewers, who pay a fee for public programs, to show 'Chosen and Excluded' because it fulfills the outlet's educational mission to "fight anti-Semitism."
Historian Michael Wolffsohn told German Frankfurter Allgemeine Zeitung last week that the feature is "the by far best, smartest and historically deepest documentary on this topic, while at the same time being very much up to date and true."
You can share this story on social media: