UN calls on NZ to ensure Afghan raid civilian death allegations are 'fully investigated'
Published time: 9 Jun, 2017 19:27
Edited time: 23 Feb, 2018 08:41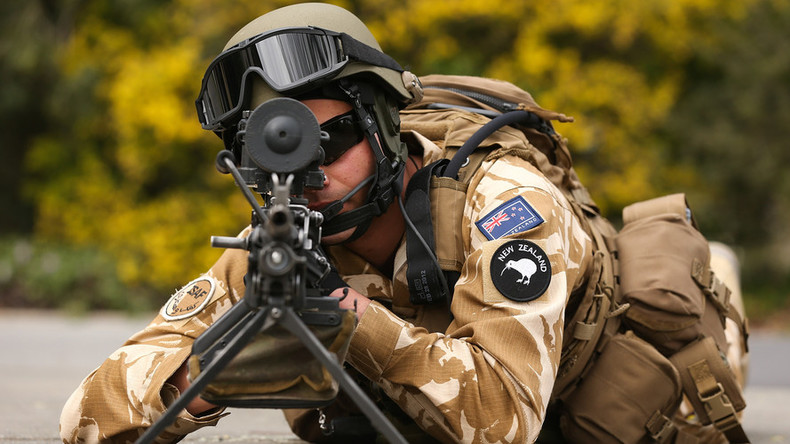 The UN has reportedly called on New Zealand to submit the measures it has taken to ensure civilian death allegations from a 2010 raid in Afghanistan are "fully investigated." A book claims six people were killed in the attack.
The United Nation's Committee Against Torture has asked New Zealand to investigate and respond to a list of issues prior to its examination by the UN body in Geneva, which will likely take place in 2019, according to Newshub reported.
Question 27 of the list states: "Please indicate what measures the State party has put in place to ensure that all allegations relating to 'Operation Burnham' will be fully investigated and addressed," according to a link to the document posted by Amnesty International and Newshub.
It comes after investigative journalists Jon Stephenson and Nicky Hager released their book, 'Hit and Run,' in which they claimed that six Afghan civilians were killed and 15 others injured in the 2010 attack.
"Our special forces… went on a very wild raid," Hager told RT in March soon after the book's release. "They went into a village that was full of children and their mothers and old people. And there was a very bloody fight there."
The authors also say that the Special Air Service (SAS), supported by US and Afghan forces, burned and blew up about a dozen houses and did not help the wounded. They further claim a prisoner was mistreated.
However, New Zealand's foreign minister, Gerry Brownlee, said in a Friday statement that his country's government "has not been ordered to investigate the allegations made in the book."
Brownlee instead stated that the government has received "a list of issues" from the Committee Against Torture a part of a "routine reporting process."
"We're one of 161 parties to the Convention Against Torture to receive such a list and we have two years to respond to this seventh periodic report," Brownlee said.
He went on to state that the allegations made by the book's authors have been "disproven."
"We will be responding to the committee's request for information but I want to be clear that this is not a criticism of New Zealand, or its Defense Force," he said.
READ MORE: NZ journalist spied on after 'inconvenient, embarrassing' Afghanistan report
However, official information was recently released to the Human Rights Foundation which acknowledged a "suspected civilian casualty" in the attack, according to Newshub.
"There had been a denial for a very long time that there was any civilian casualty, now they're [the government] acknowledging it, so there must have been a cover-up," the foundation's chairman, Peter Hosking, told Newshub.
However, New Zealand's Defense Force says it stands by its 2011 claim which said that "allegations of civilian casualties were unfounded."