Russia allays fears over Belarus drill after Lithuanian 'hysteria'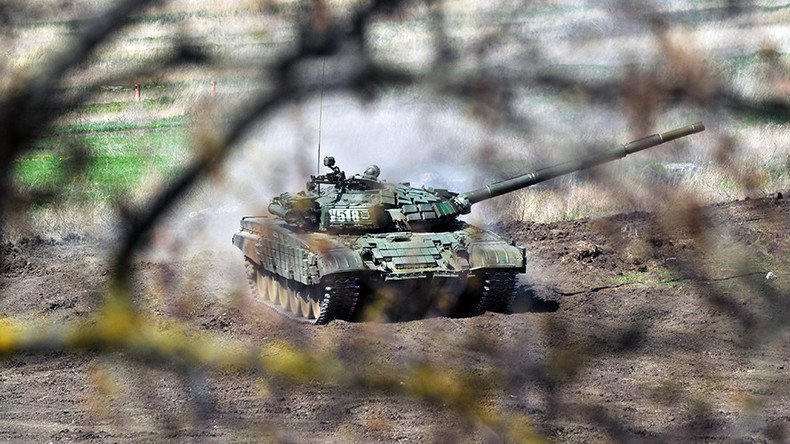 The upcoming joint military exercise of Russian and Belarusian forces pose no threat to Belarus's neighbors, the Russian ambassador in Minsk has said. Earlier, the Lithuanian president sparked a diplomatic row by saying the mere existence of Belarus was a threat.
The exercise, Zapad 2017, will be held in Belarus in September. Russia is sending 3,000 troops and some 25 aircraft to take part in the war games, while the hosts will deploy a 10,000-strong force.
The Russian ambassador in Minsk, Aleksandr Surikov, reiterated assurances that the exercise, which is held regularly in Belarus, poses no threat to any of the country's neighbors.
"This exercise is scheduled and follows an agreement between our governments. After it's finished, all troops will return at once to their permanent deployment sites," he said on Friday, adding that there has been much "unhealthy speculation" surrounding the drill.
The remark comes amid a diplomatic row between Belarus and neighboring Lithuania over an interview given by the Baltic nation's president, Dalia Grybauskaite. Speaking to the broadcaster LRT on Monday, she said Latvia, Estonia and Poland were the easternmost frontier of NATO in Europe and shared the same threats.
"They are the existence of Belarus and Russia at our eastern border. The militarization we see in [Russian enclave] Kaliningrad. The use of Belarusian territory for various experiments and aggressive games directed against the West. Those include the upcoming military exercise," she added, referring to Zapad 2017.
That sparked outrage in Minsk, which called the Latvian president's comments insulting to Belarus and demanded clarification from the country's ambassador.
Grybauskaite said back in February that the exercise was a demonstration of Russia's preparation for war with the West.
Commenting on the president's remarks on Wednesday, Russia's ambassador to Lithuania, Aleksandr Udaltsov, accused Grybauskaite of fearmongering.
"The hysteria which is being whipped up in Lithuania is meant to score political points and justify the militaristic psychosis," he told the local media, adding that NATO has staged 12 different exercises in the north-eastern part of Europe in 2017 alone.
The spat comes just as Lithuania hosts NATO's Saber Strike 2017 exercise, which involves over 2,000 troops from eight nations and will last till next Wednesday. Another naval exercise in the Baltic Sea, BaltOps 2017, is taking place from June 1 to June 16 and involves 50 warships and 4,000 personnel from 14 countries.
You can share this story on social media: