Flushing out terrorists? French actor rehearsing in train toilet mistaken for attacker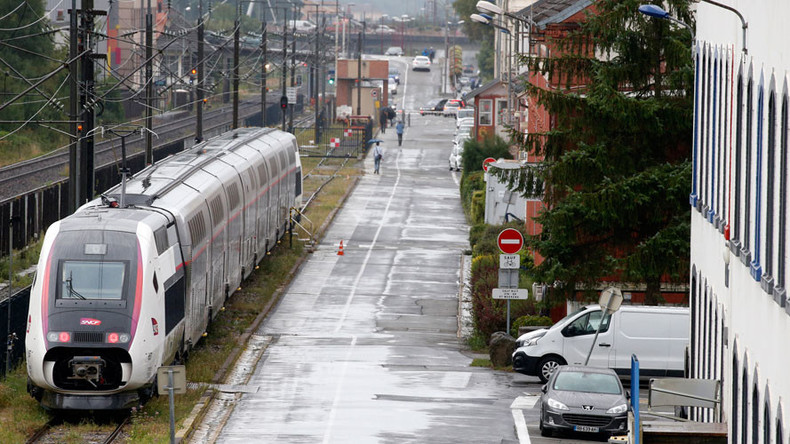 A French actor rehearsing for an audition in a train toilet in southern France was mistaken for a terrorist by one of the train's guards. The harmless monologue triggered an anti-terrorist operation, with soldiers mobilized and the performer arrested.
The incident took place on a high-speed TGV train traveling from the southern city of Marseille to Paris on Wednesday, local media reported.
The man, who turned out to be a 35-year-old Parisian actor, decided to rehearse his lines for an audition in the train's toilet in order not to disturb other passengers.
Read more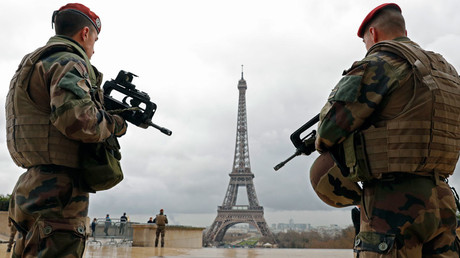 His apparently passionate monologue in English and Dutch was overheard by a train guard, who distinctly caught the words "gun" and "weapon" in the man's speech.
The toilet was locked, the man wouldn't come out and the guard concluded that he was probably a potential terrorist. The guard then decided to contact police about the presence of a suspicious man on board who might be armed and dangerous.
The train made an emergency stop at Valence train station, some 200km north of Marseille. As the alert seemed to be serious, about a dozen soldiers were mobilized as well as police officers from Valence and nearby police departments.
The man was arrested and taken to a police station in the nearby Bourg-de-Péage commune for questioning. Police and soldiers eventually understood that the incident was merely a false alarm.
The actor was later released without charge, but was shaken by the ordeal and missed his train, France Bleu newspaper reported.
The SNCF Railway Company, which operates TGV trains, confirmed the incident to AFP, saying that the guard didn't want to take any risks.
The incident came just days after a hammer-wielding attacker assaulted police near Notre Dame Cathedral in Paris. One officer was hit on the head, prompting police to fire at the attacker.
France has been on high alert following a string of deadly terrorist attacks. It is currently under a state of emergency, introduced when attacks in Paris in November 2015 killed over 130 people.
In May, newly-inaugurated President Emmanuel Macron requested that parliament extend the state of emergency until November 1, 2017. On Wednesday, France's Elysee Palace announced the creation of an umbrella task force which will coordinate the anti-terrorism efforts of all French intelligence services. The unit will be under the direct authority of President Macron.