France creates anti-terrorism task force after hammer attack near Notre Dame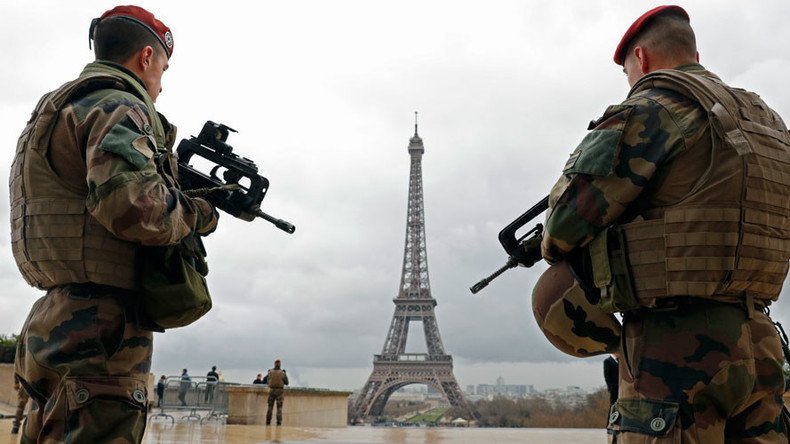 France has announced the creation of an umbrella task force which will coordinate the anti-terrorism efforts of all French intelligence services. The measure comes after a hammer attack near the Notre Dame Cathedral in Paris on Tuesday.
French Defense Council announced the National Centre for Counter Terrorism on Wednesday, according to a statement from the Elysee Palace.
The unit will be under the direct authority of President Emmanuel Macron.
The new center "should increase the effectiveness of protection against the strong and constant terrorist threat which France faces," the statement said, adding, that the new task force will bring together all the intelligence services and will coordinate responses to possible attacks.
The task force will organize a faster and open intelligence action between competent services in the face of the terrorist threat, according to the Defense Council.
The measure was announced a day after a hammer-wielding man attacked police near the Notre Dame Cathedral in Paris. One officer was hit on the head, prompting police to fire at the attacker.
In May, newly inaugurated President Macron requested that parliament extends the state of emergency until November 1. The state of emergency was introduced in France following the attacks in Paris in November 2015 which killed over 130 people.
READ MORE: France to extend state of emergency, vows new security laws
After the attack in Nice in the summer of 2016, which left 84 people dead, the National Assembly extended the state of emergency for another six months until the end of January 2017.
In December 2016, the authorities further extended it until the French presidential elections. The current order is due to expire on July 15.
The state of emergency gives police and authorities more powers, including house arrest and searches without warrants.
READ MORE: France limits rights & freedoms, curbs peaceful protest under guise of battling terrorism – Amnesty
France's state of emergency has been criticized by Amnesty International which claimed in its latest report that the measures curbs peaceful protests and erodes human rights in the country.
You can share this story on social media: