France to extend state of emergency, vows new security laws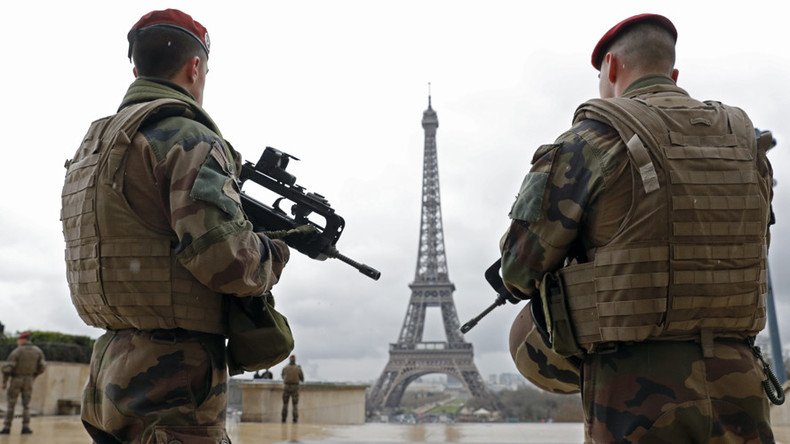 French President Emmanuel Macron has requested that parliament extend the state of emergency until November 1. The president also called for the introduction of legislation to boost security in the face of the terrorist threat.
"The President of the Republic has decided that the [French] Parliament should extend the state of emergency until 1 November," an Elysee statement said on Wednesday, after Macron's meeting with the Defense and National Security Council.
Macron also demanded that the government prepare a "legislative text" which proposes strengthening security amid "the terrorist threat outside a state of emergency," the statement added.
Speaking to French media, French Prime Minister Edouard Philippe said the terrorist threat from Islamic state (IS, formerly ISIS/ISIL) and Al-Qaeda "remain at a very high level in Europe, especially in France and the UK."
He added that some 7,000 troops are permanently deployed and up to 10,000 can be called up if needed to ensure security across France.
The decision to extend the state of emergency comes after a suicide bombing in Manchester Arena, England, which killed at least 22 people and injured dozens more.
The state of emergency was introduced in France following attacks in Paris in November 2015 which killed over 130 people.
After the attack in Nice in summer 2016, which left 84 people dead, the National Assembly extended the state of emergency for another six months until the end of January 2017. Then in December 2016 the authorities re-extended it until the French presidential elections. The current order was due to expire on July 15.
READ MORE: Security tightened at concert & sports venues worldwide after Manchester attack
Police and administrative authorities are given more powers under the state of emergency, which allows house arrest and searches without warrants, along with other measures.
You can share this story on social media: