EU launches new multibillion-euro defense fund amid Trump pressure, Brexit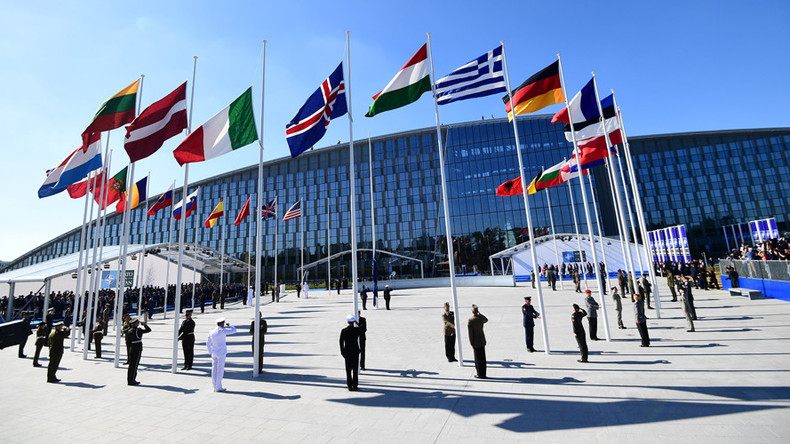 The EU has launched a multibillion-euro defense fund amid growing pressure on NATO members to increase military spending and Britain's preparations to part ways with the bloc in 2019.
The new fund, which was announced on Wednesday, is aimed at boosting defense cooperation within the EU and helping member states jointly acquire hardware and develop military capabilities.
"For too long we have relied too much on the military power of others," said European Commission President Jean-Claude Juncker, as cited by Deutsche Welle.
"We must now seize the moment to take charge of our own security. We owe this to our fellow Europeans."
The fund will see €500 million (US$563 million) in EU money provided to purchase and develop military hardware in 2019 and 2020, the European Commission said.
"A more substantial program" will be developed after 2020, which will see spending double to €1 billion annually.
"The program will leverage national financing with an expected multiplying effect of five. It could therefore generate a total investment in defense capability development of €5 billion per year after 2020," the commission said in a statement.
The money from the EU fund will be used to finance the construction of prototypes in high-tech projects, including drones and robotics.
The participation of at least three companies from at least two EU states is mentioned as a condition for the grant to be handed out by the fund, according to the statement.
A total of €90 million will also be allocated for defense research in 2018 and 2019, before the implementation of the dedicated program.
The commission said it expects €500 million to be invested in defense research after 2020, which would make the EU "one of the biggest defense research investors in Europe."
Brussels regards poor defense cooperation within the EU as a major problem, with member states losing up €100 billion every year due to what Juncker described last year as "wasteful duplication."
The commission believes the bloc's member states will be able to save around 30 percent of expenditure if they purchase their equipment together.
"Two percent of GDP spent separately provides less security than if part of the money is used jointly. As important as the amount of money, is how to use it," Jyrki Katainen, commission vice-president, is cited as saying by AP.
READ MORE: NATO spending targets to be met by more countries, Estonian PM says 1 week after Trump demand
EU foreign policy chief Federica Mogherini said that bloc was "committed to strengthening security and defense work, enhancing our strategic role, our ability to act as a security provider worldwide and our capacity to act autonomously when and where necessary."
You can share this story on social media: