NATO spending targets to be met by more countries, Estonian PM says 1 week after Trump demand
Published time: 2 Jun, 2017 13:52
Edited time: 3 Jun, 2017 19:00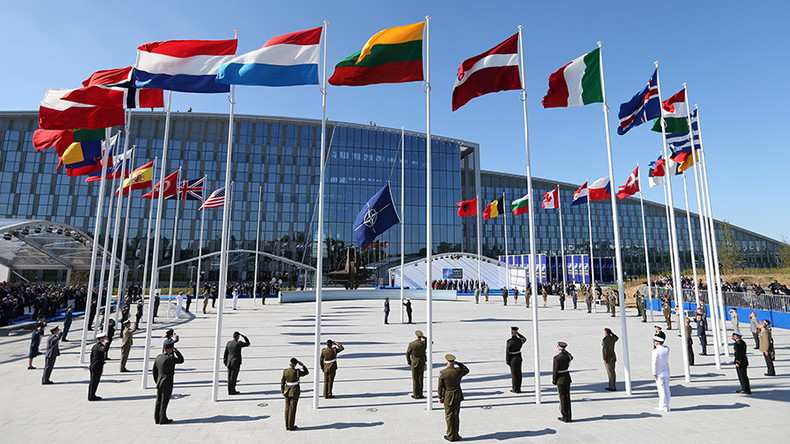 Estonian Prime Minister Juri Ratas, leader of the next European Union presidency, says that several EU states which were scolded by US President Trump for not paying their fair share towards NATO will be hitting a key target set by the alliance next year.
Ratas told AP that nations contributing 2 percent of their GDP towards NATO could almost double from the current five EU states to possibly nine by the end of 2018.
Latvia and Lithuania were among the countries mentioned by Ratas as possibly joining the nations currently meeting their NATO expenditure targets.
Ratas said that EU countries were discussing hitting the mark during a NATO summit dinner last week.
"Some very big states from Europe, they said during this dinner that the next three or four years we will have this level for the defense expenditure," he said, declining to elaborate.
"The most important is the message that we all are, little bit, but we are going to catch this 2-percentage level," Ratas said.
The Estonian PM will take over the rotating six-month EU presidency at the end of the month.
Meanwhile, US President Donald Trump said during his first NATO summit last week that members of the 28-nation alliance "must finally contribute their fair share and meet their financial obligations."
"Twenty-three of the 28 member nations are still not paying what they should be paying and what they are supposed to be paying for their defense. This is not fair to the people and taxpayers of the United States," he said, referencing the fact that the US currently takes on the most NATO spending.
Trump added that many NATO member states owe "massive amounts of money from past years and not paying in those past years."
Just two days after his speech at the NATO summit, Trump tweeted that "many countries have agreed to step up payments considerably."
Many NATO countries have agreed to step up payments considerably, as they should. Money is beginning to pour in- NATO will be much stronger.

— Donald J. Trump (@realDonaldTrump) May 27, 2017
However, he later specifically called out Germany's spending on Twitter, accusing Berlin of paying "far less" than it should towards NATO.
We have a MASSIVE trade deficit with Germany, plus they pay FAR LESS than they should on NATO & military. Very bad for U.S. This will change

— Donald J. Trump (@realDonaldTrump) May 30, 2017
Trump's recent statements reiterated his previous remarks in February, in which he also called on all member states to pay their fair share towards the alliance.
However, Trump hasn't always been kind to NATO. He accused the alliance of being "obsolete" in January, but in April said he no longer believed that to be the case.
"I said it [NATO] was obsolete. It's no longer obsolete," he said, noting that the alliance now fights terrorism.
Only five members of the 28-nation alliance currently meet the two percent target: the US, Britain, Greece, Poland and Estonia.
The latest US figures put its defense spending at 3.2 percent of GDP. The latest NATO figures for major EU countries are .91 percent for Spain, 1.11 percent for Italy, 1.19 percent for Germany, and 1.78 percent for France.