Moment of Notre Dame hammer attack caught on camera (VIDEO)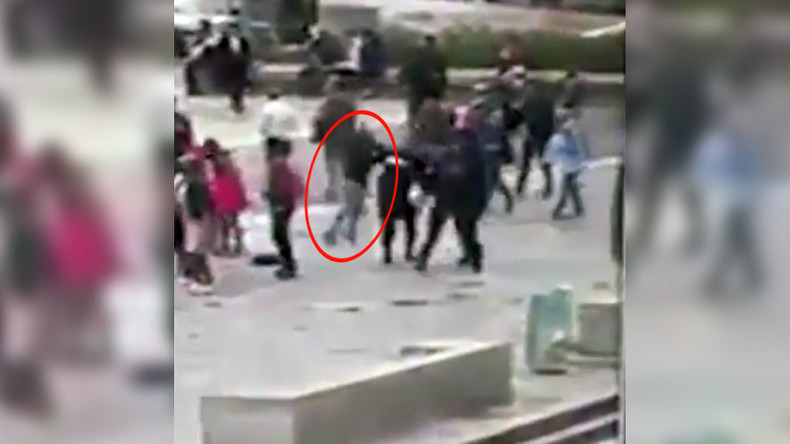 Video footage has emerged of the recent attack near Notre Dame Cathedral in Paris, showing a hammer-wielding man attacking police and officers responding with gunshots.
The attack took place in a crowded area in front of the cathedral in the French capital on Tuesday.
READ MORE: Paris police shoot attacker wielding hammer & shouting 'this is for Syria' near Notre Dame
The footage, recorded by a surveillance camera, shows a man charging at police officers and hitting one of them with a hammer.
Officers then are seen immediately responding and opening fire on the attacker.
The assailant reportedly shouted "this is for Syria," French Interior Minister Gerard Collomb said following the incident.
A 22-year-old police officer was slightly injured in the attack and taken to hospital, Collomb added.
Collomb later said that the man was an Algerian student and appeared to have acted alone.
The assailant was identified as Algerian-born Farid Ikken, a PhD student of communications, who also had two kitchen knives in his possession, French media reported.