German men claiming paternity of migrant children in exchange for cash, prosecutors say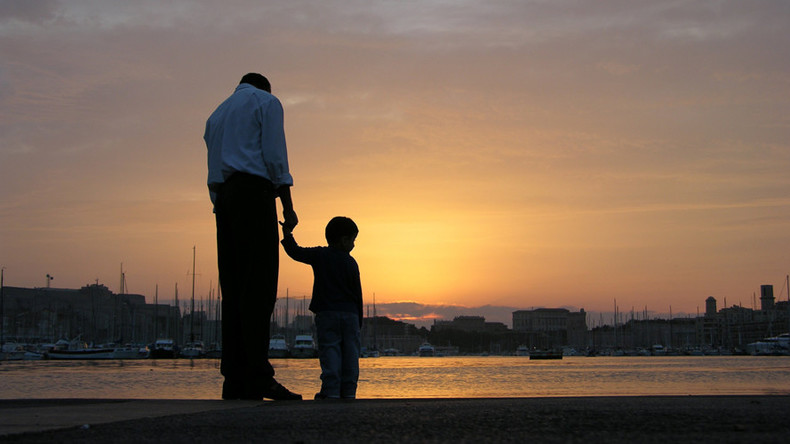 German men are profiting off migrants by falsely claiming to be the fathers of refugee children in exchange for cash, prosecutors say. The scheme allows for migrant children to become citizens and for their mothers to stay in Germany.
Pregnant women are paying German men several thousand euros to claim they are the fathers of their children, according to an investigation by German media outlet RBB. The women – who typically enter the country on tourist visas – come from various parts of the world, including Eastern Europe, Asia, and Africa.
The men have very little to lose in the transaction as they are typically unemployed. Thus, the state becomes responsible for supporting the women and children through welfare payments.
According to RBB, Berlin alone has seen around 700 fake fatherhood cases in recent months.
"We are talking about a large number of cases which we come across every month," Berlin prosecutor Martin Steltner said, as quoted by RBB. "In some cases we have people who have claimed fatherhood for over ten babies."
One case cited by the media outlet spoke of 70 pregnant Vietnamese women who were all linked to the scheme and living in the same Berlin house.
The practice is not confined to Berlin, however, and is reportedly occurring across the country.
"The business of speeding up residency procedures by means of sham paternity is a nationwide phenomenon," said parliamentary state secretary for the Interior Ministry, Ole Schroder, as quoted by Deutsche Welle.
Schroder said Germany is aware of around 5,000 such cases nationwide, but that the "estimated number of unknown cases is high."
"...The fake fathers do it to make money, which means that we are dealing with serious crime," he said.
However, authorities have very little power to do anything about such scams, because German law states that any man who claims to be the father of a child is recognized as such – regardless of whether they are the biological father.
"For this reason, we don't have the legal means to investigate these cases," said Steltner.
That is set to change, however, with the Bundestag and Federal Council recently adopting a legislative package which will allow authorities to act on suspicions of fatherhood fraud.
You can share this story on social media: