Montenegro's accession to NATO a purely geopolitical project, won't boost security – Lavrov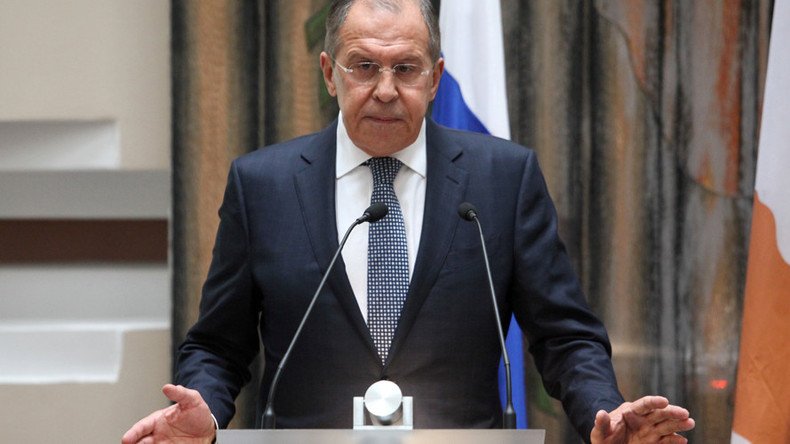 Montenegro joining NATO won't make the alliance stronger or the country safer and would likely increase spending on the part of the block's other nations, Russian Foreign Minister Sergey Lavrov has said after the US-led military alliance welcomed its 29th member state on Monday.
"It's a purely geopolitical project. Obviously, it doesn't strengthen NATO's security. It'll most likely lead to additional expenses on the part of NATO member states because they'd have to also develop Montenegro's territory in military-technical terms," Lavrov said on Tuesday.
The move also "isn't increasing Montenegro's own security even a bit because Montenegro wasn't threatened and can't be threatened by anybody," he added.
The Russian foreign minister said the "hysterical Russophobic voices, which are heard coming from Podgorica [Montenegro's capital] from time to time can only cause regret as well as a smile, to a large extent."
NATO used the Ukrainian crisis to "unprecedentedly boost" the block's military-technical presence near Russia's borders, he said.
"In order to fulfill those plans, an image of an enemy needed to be created. The Russia-NATO Council was frozen – there was no dialogue, only demands, ultimatums and empty claims."
As part of NATO's eastward expansion, all of the nations in the Balkans faced demands to join the anti-Russian campaign, he said.
"Some countries like Serbia and Macedonia refused to do it, and NATO leaders took offense against them, but in Montenegro the seeds fell into fertile soil, especially taking into account that Montenegro's leadership was promised that some of their problems with the law will be forgotten in the context of joining the alliance," Lavrov said.
Montenegro's support of anti-Russian sanctions was exploited by the West to drag the country into NATO, he said.
"This trend again takes us back to the policy of dividing lines In Europe, undermines the numerous promises of Western leaders about the necessity of providing equal and indivisible security."
"The line is a dead end, it won't end well," the minister warned.
Lavrov reiterated that Moscow is ready for dialogue with NATO, but "talking must be done on an equal basis, on the basis of concrete facts and concrete comparison of potentials and military activity."
Montenegro officially joined NATO on Monday becoming the block's 29th member state.
The Prime Minister of Montenegro, Dusko Markovic, visited Washington for the accession ceremony where he met US Vice President, Mike Pence, but not President Donald Trump.
A video of Markovic's first encounter with Trump during a NATO summit in Brussels in May went viral after the US president shoved him aside to stand in front of the cameras.
READ MORE: Montenegro manhandled? Video shows Trump shoving PM aside at NATO summit
Markovic meekly said that Trump's actions were justified as protocol required the US leader to stand next to Jens Stoltenberg, NATO's SecretaryGeneral.
Stoltenberg praised Montenegro's inclusion into NATO on Monday, saying it "sends a signal to other states that seek membership that if a country truly reforms, if it promotes democracy, strengthen the rule of law, modernizes its armed forces, and contributes to our collective defense, it too can join the alliance," he said.
Podgorica's relations with Moscow have deteriorated in recent years after Montenegrin authorities set the course for joining NATO and its support for Western anti-Russian rhetoric.
Last October, Russia was accused of conspiring to halt Montenegro's NATO accession bid, assassinate then Prime Minister, Milo Djukanovic, and bring a pro-Russian opposition group to power via a coup.
READ MORE: Moscow slams 'absurd accusations' that Russia plotted Montenegro coup
The accusations were never backed with evidence and were dismissed by Russia as absurd.
You can share this story on social media: