Afghan refugee who killed 5yo Russian in Germany spent years in prison, wore ankle monitor
Published time: 6 Jun, 2017 18:02
Edited time: 7 Jun, 2017 09:04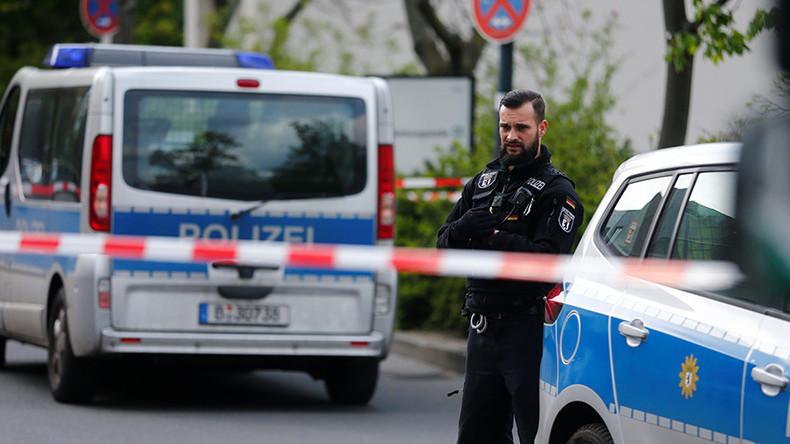 An Afghan asylum-seeker who stabbed a five-year-old Russian boy to death in the German town of Regensburg was wearing an ankle monitor after being convicted of arson in 2009 and serving time in jail, local media report.
The 41-year-old Afghan refugee who stabbed a five-year-old child to death at a refugee camp in the Bavarian municipality of Arnschwang had a criminal record and carried an ankle monitor, the local prosecutor's office and police said, according to local media.
In 2009, the refugee was convicted of arson in Munich and was given five years and ten months in jail.
Following his release in January 2015, he was required to wear an ankle monitor, as the authorities wanted to prevent the man from leaving the refugee camp in Arnschwang, where the stabbing took place.
According to Die Welt, the Munich administrative court and the Federal Agency for Migration and Refugees (BAMF) tried to expel the Afghan man back in 2014. Yet, he won a court battle, claiming that he converted to Christianity and faced persecution if deported to Afghanistan.
The incident took place on Saturday, when the knife-wielding man captured and lethally injured a five-year-old boy at Arnschwang camp.
Before being shot dead by police, the assailant also injured the boy's mother, a 47-year-old Russian asylum-seeker, who was taken to the hospital with non-life-threatening injuries.
Her other child, a six-year old boy who was present at the scene, was deeply shocked but physically unharmed.
Michael Multerer, head of the Arnschwang municipal council, told the Mittelbayerische Zeitung he was appalled by the brutal attack, noting that the authorities had no negative experiences with the refugee facility in the past.
Multerer said the boys, who he knew personally, have been living in the refugee camp for several years, adding that both of them have good command of German. He described their mother as "a quiet and a nice woman."