RT's Ruptly video agency receives award for achievements in international online journalism
Published time: 2 Jun, 2017 21:01
Edited time: 3 Jun, 2017 19:03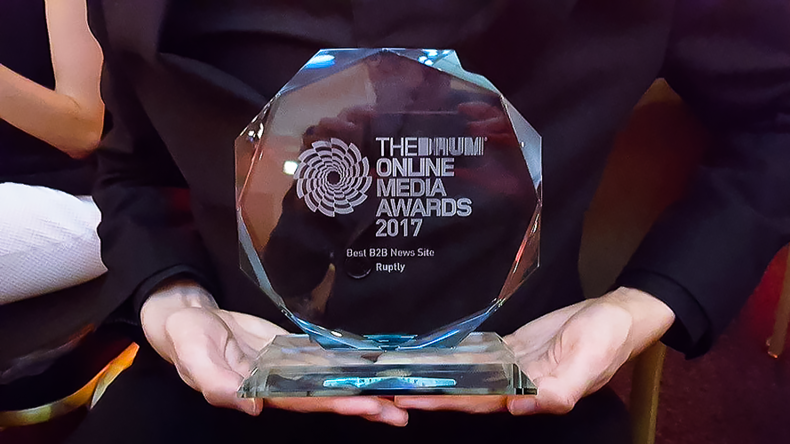 The Drum Online Media Awards in London has honored RT's Ruptly video agency with one of its prizes. Such international outlets as CNN, BBC, Reuters, Buzzfeed and Al Jazeera also competed for the awards, which are given out for the most outstanding achievements in online journalism.
Ruptly, whose journalists have filmed more than 16,000 videos, including videos shown in over 1,000 live broadcasts last year, was honored as the 'Best B2B [business-to-business] News Site.'
"In the digital age, to be among the leaders you need to offer customers not only quality content, but also deliver it through the most up-to-date and affordable means," said the head of Ruptly, Dinara Toktosunova, adding that the RT agency "will continue to implement the latest technologies for customers to continue receiving high-quality video news content filmed in all parts of the planet."
The global video news agency, launched by RT in 2013, provides content for more than 700 media companies from over 50 countries. Having used drones for live broadcasts, as well as innovative 360 degree cameras, last year the agency also launched its mobile app, Ruptly Stringer, that allows access to user-generated content (UGC) from anywhere in the world almost instantly.
READ MORE: RT wins 9 awards, incl 2 golds, at prestigious New York Festivals
The awards ceremony, organized for the seventh time, took place in London on Thursday, with "the elite of the industry gathered together to celebrate their successes."