RT wins 9 awards, incl 2 golds, at prestigious New York Festivals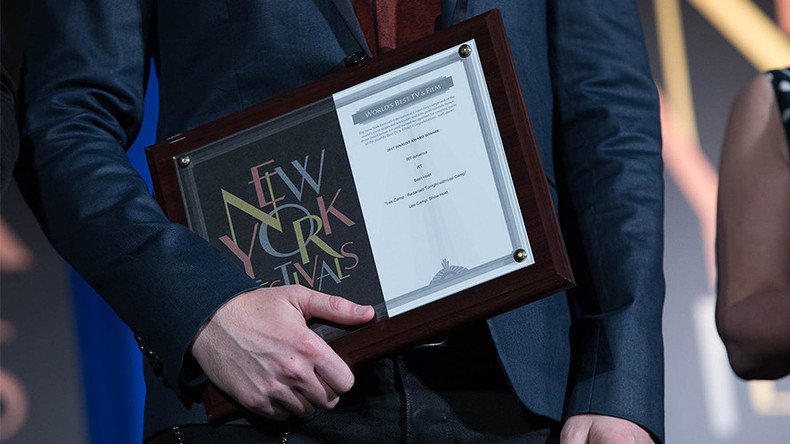 RT has bagged nine medals at this year's New York Festivals awards for the world's best TV and film work. The channel's series of special reports from Libya and a documentary on the water crisis in India received top prizes.
The RT network was nominated in 18 categories of the prestigious international television and film competition, and received awards in half of them – two gold, four silver and three bronze.
"Winning at international competitions has become a good tradition for us," said RT's editor-in-chief, Margarita Simonyan.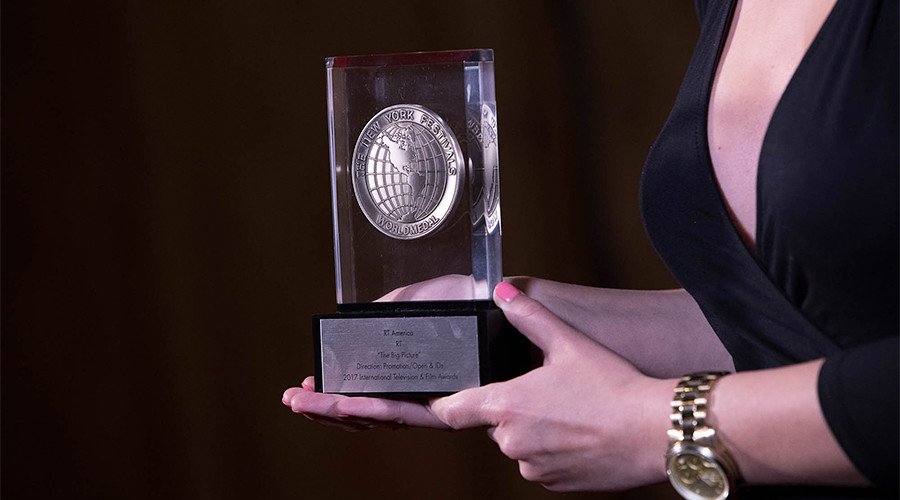 "RT received nine New York Festivals awards at once in various categories, from war zone reporting to documentaries, breaking its personal record. I'm extremely proud of our team!" Simonyan added.
More than 50 countries were represented in the programs honored by the 2017 International Television & Film Awards. RT was competing for the main prizes in more categories than a number of other major international channels, such as the BBC and CNN.
RT's coverage from the Libyan city of Sirte, where correspondent William Whiteman reported from the frontlines, coming under fire at one point as the Libyan Army fought to liberate the city from Islamic State (IS, formerly ISIS/ISIL) terrorists, earned gold in the Special Report category. It was competing with Deutsche Welle and Voice of America.
Another production recognized as the best in its category at the Westgate Las Vegas Resort and Casino was the RT documentary H2wOe. The film, which chronicles a severe water crisis in the Indian state of Punjab, won in the Environment and Ecology category.
Silver went to RT's two promos for its US presidential election coverage, Hellarious Trump and Hellarious Clinton, in the News Promotion category.
The work of RT's offices in several countries was also recognized with silver medals in a number of categories. Promos for RT UK's Going Underground and RT America's The Big Picture, as well as documentary The Shegué, the Sorcerer, and Che Guevara, about homeless children in the Democratic Republic of the Congo, also received awards.
RT America's promo titled The Interview for its Larry King Now show, hosted by broadcasting legend Larry King, was awarded bronze, as were RT America's special report on the Guantanamo military base in Cuba, GTMO 2016, and RT documentary She is My Son, about girls in Afghanistan forced to wear men's clothes.
While it was the first time RT took home so many awards at once, the channel is not new to winning at the international festival. The team was distinguished with multiple New York Festivals awards in the past, including in 2013 and 2014. Last year RT claimed four prizes.
You can share this story on social media: