Palestinian teen girl shot & killed after stabbing Israeli soldier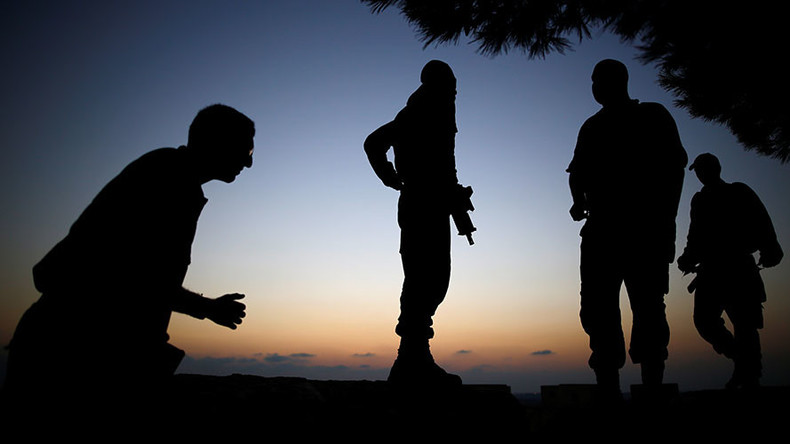 A 16-year-old Palestinian girl who was shot in the stomach after stabbing and lightly wounding an Israeli soldier in the occupied West Bank has died, according to Israel's military and a medical spokesperson.
A spokeswoman for Hillel Yaffe Medical Center, where both the teen and the soldier were being treated, said the girl died of her wounds early Friday, Reuters reported.
The incident took place at the gate of the Mevo Dotan Israeli settlement, near the town of Jenin, in the northern West Bank on Thursday.
READ MORE: Female Palestinian minor sentenced to 10 years for attempted stabbing
The teenager, identified as Nouf Okab from the town of Ya'bad near Jenin, approached a group of IDF troops while they were getting off the bus, and stabbed one of them, Haaretz reported.
The soldier escaped with a minor wound.
The girl's father said that he was interrogated by Israeli security forces for four hours about his daughter and her family.
According to the man, he last saw Nouf when she left home for school to collect her eighth-grade report card, AP reported.
Last week, a policeman was stabbed in the neck and received a light wound in the Israeli city of Netanya. A 45-year-old Palestinian, who carried out the attack, was shot and wounded.
READ MORE: British woman stabbed to death by Palestinian in Jerusalem on Good Friday
Two weeks ago, a tourist from Jordan was shot dead after he delivered a moderate wound to a police officer in Jerusalem's Old City.
Forty-two Israeli citizens, two Americans and a British student were killed since the wave of stabbing attacks by Palestinians, which began in the country in 2015.
During this period, the Israeli security forces have shot dead 246 Palestinians, with the majority said to be the perpetrators of stabbing attacks.