Muslim robe-wearing man stabs customer buying beer in Paris supermarket (VIDEO)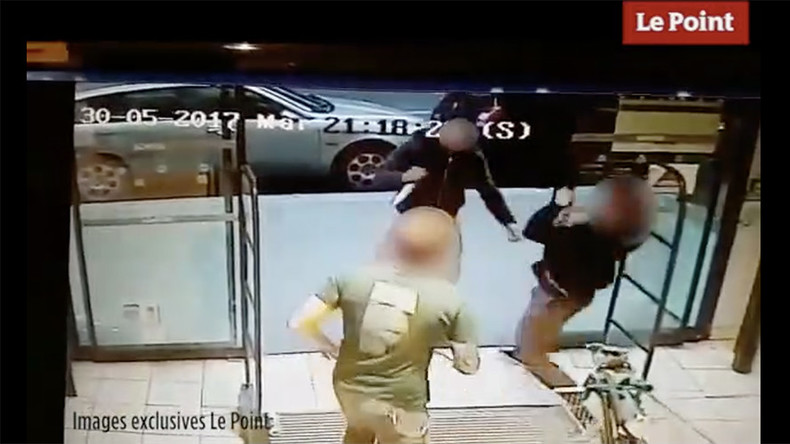 A man with a knife concealed in a traditional loose-fitting Muslim robe has attacked a customer carrying a pack of beer in a Paris supermarket, local media reports.
The incident took place at a Monoprix supermarket in the 13th district of Paris on Tuesday evening, Le Point newspaper reported, releasing a video of the attack.
The footage shows a man with a pack of beer exiting the supermarket when he is confronted by a man with knife. The weapon was allegedly hidden inside the attacker's djellaba, a Muslim long loose-fitting robe worn usually in Maghreb region of North Africa, the paper reported.
The victim protected himself with his forearm, while one of his friends grabbed the assailant by the throat, forcing him to retreat. The victim reportedly received a non-life-threatening injury.
READ MORE: French women protest, launch petition over sexual harassment in Parisian district
Le Point cited a source close to the investigation as saying that the suspected attacker was born in Paris in 1996. He was arrested in the north of the French capital on Wednesday morning, the paper added.
The initial investigation found that radicalization played no part in the attack, Le Point said, adding that the anti-terrorism office hasn't yet picked up the case. Police still have to determine the motive for the assault, and whether or not the assailant knew the victim.
READ MORE: Women shunned in some Muslim neighborhoods in France – report
You can share this story on social media: