Philippines crisis: Military launches air assault on ISIS-linked fighters (PHOTOS)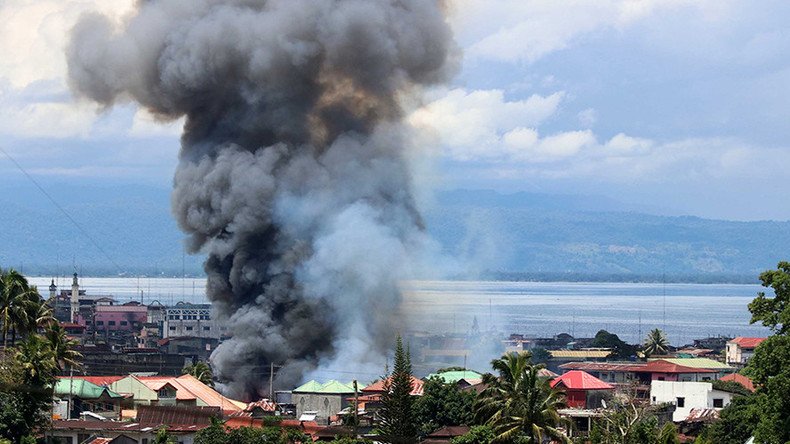 Philippine Armed Forces are carrying out airstrikes against Islamic State-linked militants as fighting intensifies in the city of Marawi on the southern island of Mindanao.
The military unleashed a barrage of attacks Tuesday in an effort to regain control of the area after it was was overrun by insurgents from the Maute group last week.
READ MORE: ISIS wants Philippines foothold to inflict destruction like in Iraq, Syria – military
"Precision airstrikes are judiciously used to prevent collateral damage and employed at specific targets of resistance to protect our troops and hasten clearing of the city of terrorist elements who continue to resist," said Brigadier General Restituto Padilla according to the state-run Philippine News Agency.
Despite the military effort, Philippine news agency ABS-CBN reports that IS flags are still on display around key bridges into the city.
Areas in neighboring Iligan city are also on lockdown, according to a statement posted on the city's official Facebook page.
Padilla claimed that 65 terrorists have been killed during the eight days of fighting, while tens of thousands of civilians have been forced to flee their homes.
Thousands of others remain trapped in areas controlled by militants. Zia Alonto Adiong, a politician involved in efforts to evacuate residents, said people are worried they could be intercepted by the jihadists if they tried to flee.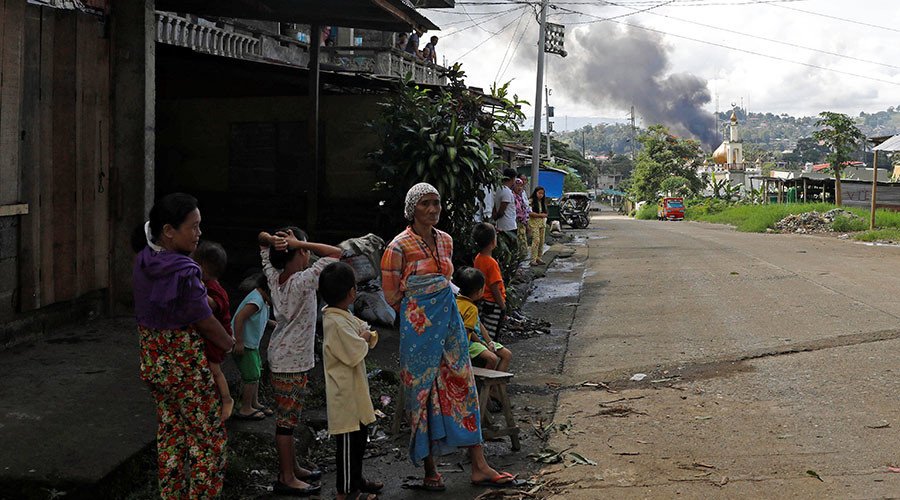 The fighting erupted in the city eight days ago after a failed raid on the hideout of a leading Abu Sayyaf militant, Isnilon Hapilon, who pledged allegiance to Islamic State (IS, formerly ISIS/ISIL) almost three years ago.
The insurgents set fire to buildings and commandeered government vehicles as they seized parts of the city.
Philippine President Rodrigo Duterte subsequently invoked martial law on the entire island of Mindanao. The region has a significant Muslim population, though the Philippines is a predominantly Catholic country.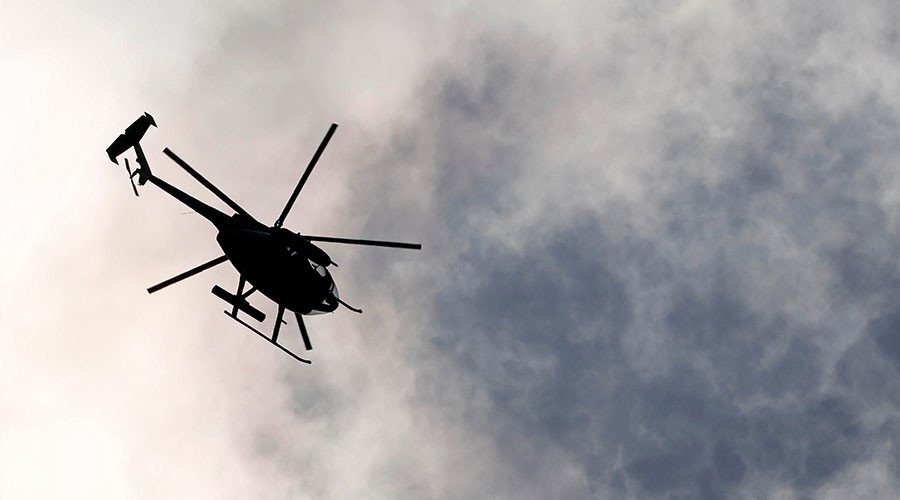 You can share this story on social media: