EU is downplaying carcinogenic risk of weed killer glyphosate – US toxicologist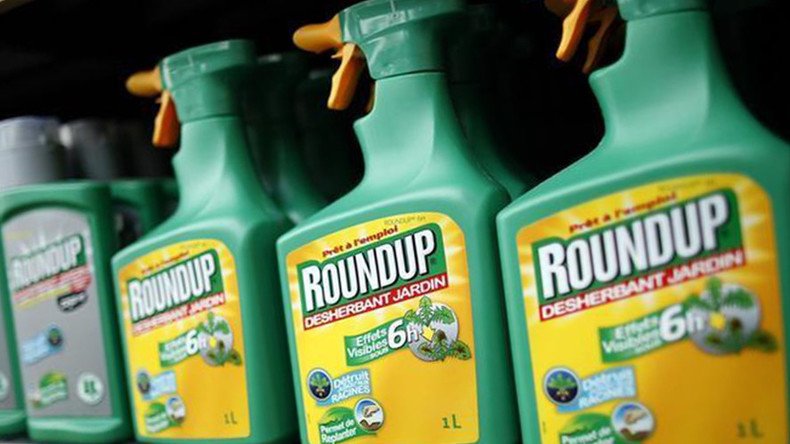 The EU food safety and chemical agencies failed to identify "significant cancer findings" when deciding not to classify the weed killer glyphosate as a carcinogenic, a US toxicologist wrote in a letter to EU Commission president Jean-Claude Juncker.
In the letter, dated May 28, leading US toxicologist Christopher Portier accuses the European Food Safety Authority (EFSA) and the European Chemicals Agency (ECHA) of downplaying the cancer risks posed by glyphosate – the main chemical in Mosanto's Roundup – in chronic rodent carcinogenicity studies.
Portier, a former associate director of the National Institute of Environmental Health Sciences (NIEHS), said he analyzed data from those studies via public access records, along with other available data, and stated that the EFSA and the ECHA had failed to acknowledge significant increases in tumor incidence in their evaluations.
"I found eight significant increases in tumor incidence that do not appear in any of the publications or government evaluations presented by both EFSA and ECHA," he wrote.
He went on to state that the tumors identified "may be interpreted as a failure by the agencies involved in these assessments to carefully review and analyze all of the available data before rendering a decision that there is no evidence that glyphosate is carcinogenic to humans."
Portier also noted that the International Agency for Research on Cancer (IARC) Monographs Program had previously concluded that glyphosate is classifiable as "probably carcinogenic to humans."
He asks the agencies involved in the evaluation of glyphosate to conduct their own studies of the tumor sites presented, and to "amend the record of their decision as appropriate rather than simply ignoring these observations."
"I respectfully request that you instruct the appropriate agencies to review the evidence submitted herein and ask that you refrain from making any decisions on glyphosate until these positive findings are included," he writes.
Citing "scientific transparency," Portier also requests that the EFSA release all raw data in all areas of toxicology for all pesticides, so that scientists interested in "repeating the evaluations by EFSA and ECHA can do so."
Portier's assessment is indeed a far cry from the ECHA's opinion, with the agency stating in March that glyphosate "did not meet the criteria" to be classified as a carcinogen, a mutagen, or as toxic for reproduction.
Meanwhile, a fact sheet on the EFSA's website says that glyphosate is "unlikely" to pose a carcinogenic threat to humans.
Portier's letter comes less than two weeks after the European Commission announced it will be proposing a 10-year extension to its approval of glyphosate, citing the latest European research.
Glyphosate, one of the world's most heavily used weed killers, was registered in over 130 countries as of 2010, according to data from the IARC. According to analysts cited by Reuters, Monsanto could suffer up to $100 million in losses if it were to be banned by the European Union.
You can share this story on social media: