Police operation in Paris over 'youths threatening to blow up bus' (PHOTOS)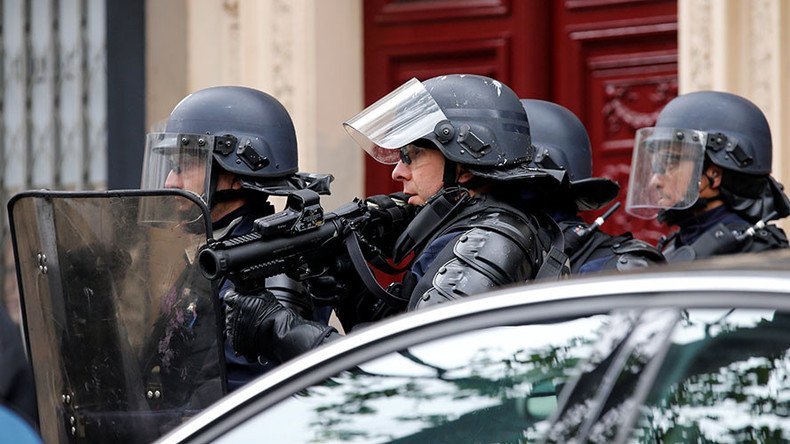 The French police conducted a brief special operation in Paris, cordoning off a street and detaining "young men [who were] threatening to blow up" a bus, local media reported.
It all started with police being alerted to a suspicious package on Bus No. 91, Le Figaro reported.
Police cordoned off an area in the French capital's 14th Arrondissement, also closing the nearby Gobelins metro station for security reasons.
Three young people refused to comply with police orders and started threatening police, saying they were going to "to blow up the bus,"France Info reported, citing police.
The French edition of The Huffington Post cited police as saying that two youths were arrested.
Images posted on social media showed two people lying face down on the ground, surrounded by several armed officers.
After the detentions were made, the bus was examined for explosives, with traffic in the area resuming shortly afterward, reports say.
You can share this story on social media: