Kadyrov invites Macron to 'search for truth' in Chechnya after attacks on RT
Published time: 30 May, 2017 16:52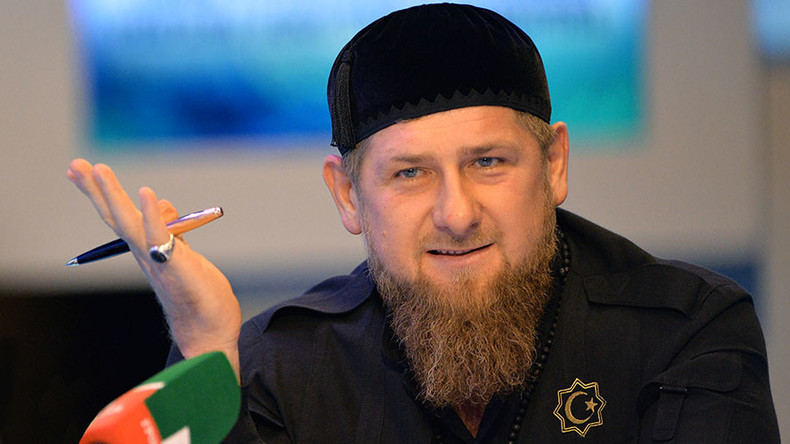 In an apparent jab at French President Macron, who has accused RT and Sputnik of false reporting, Chechen leader Ramzan Kadyrov has invited Macron to come 'search for truth' in Russia's southern republic, and bring Germany's Angela Merkel along with him.
"One shouldn't accuse the Russian media of slander while basing his position on false information," Kadyrov wrote in his public channel on the Telegram messaging service.
"French President Macron may take [German Chancellor Angela] Merkel and visit the Chechen Republic in a search for truth. The doors are open!" he wrote.
Earlier on Monday, Macron branded Russia's RT and Sputnik news outlets as "deceitful propaganda," saying journalists must be "real" to work with him.
Chechnya experienced years of bloody armed conflict in the 1990s and early 2000s, before the separatist insurgency and Islamist militancy there were put in check with the help of the Kadyrov family.
Chechnya came back into the global media spotlight in April, when Russia's Novaya Gazeta newspaper published a report alleging that Chechen authorities had launched a crackdown on the local gay community, arresting over a hundred suspected homosexuals. The report went on to allege that at least several gay men had been killed by their relatives in "honor killings" while the authorities turned a blind eye.
The report has been dismissed as false by the Chechen authorities. A probe into the allegations launched by Moscow has produced no evidence backing the claims of persecution so far. A working group of the Presidential Council on Human Rights is still investigating the report, which named no sources.
When the report first emerged, Russia's commissioner for human rights, Tatyana Moskalkova, questioned its veracity, saying at the time: "I have suspicions that it's a provocation and false denunciations."