Death toll reaches 100 as Sri Lanka hit by 'worst' flooding in over a decade (VIDEO, PHOTOS)
Published time: 27 May, 2017 10:21
Edited time: 28 May, 2017 08:28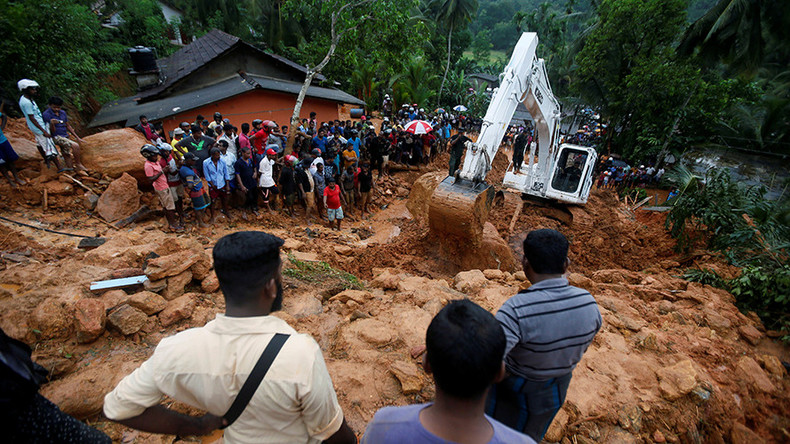 Floods and landslides across Sri Lanka have killed at least 100 people, according to the latest official data. Emergency relief from India has arrived in the country, which is struggling to cope with what is believed to be the worst flooding in 13 years.
Sri Lanka's Disaster Management Center (DMC) said in a statement on Saturday that the death toll from the devastating floods climbed to 100. The number of missing was revised down to 99 from the initial 110.
Authorities say that most of the deaths were due to mountainsides collapsing on homes.
Boats and helicopters were deployed to rescue those affected by the disaster and provide emergency relief.
Over 200,000 people in 14 districts have been affected by the natural disaster.
With homes and roads inundated, many people stood on roofs and treetops desperately calling for help, Deputy Minister for Disaster Management Dunesh Kankanda said, according to AP.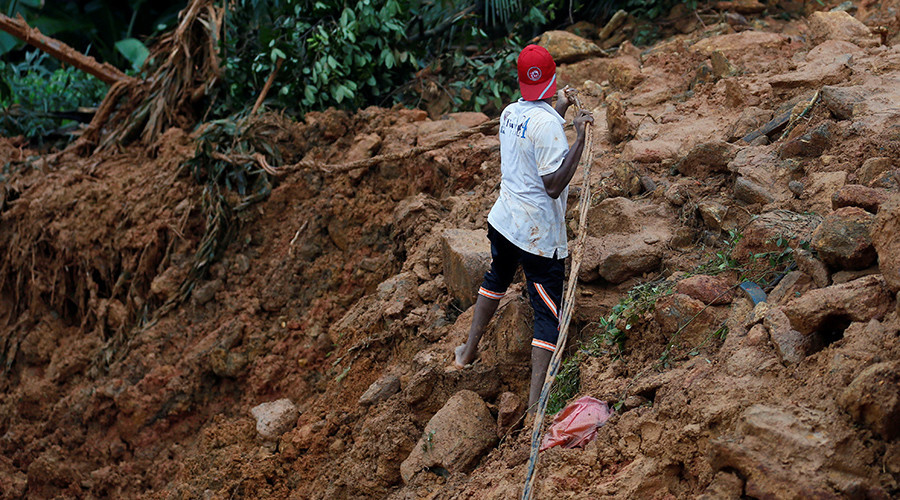 Schools were closed in the province of Sabaragamuwa, 90km (55 miles) east of Colombo. Sri Lanka has issued an appeal for help from the UN and other countries.
Although the rains have subsided, local authorities issued new evacuation orders for people living downstream of two major rivers, citing the risk of flooding.
READ MORE: 82 dead & 500,000 homeless as floods & landslides decimate Sri Lanka (PHOTOS, VIDEO)
"The monsoon has firmly established and we could have evening showers at a lesser intensity," meteorological department chief S. R. Jayasekera said on Saturday, AFP reports.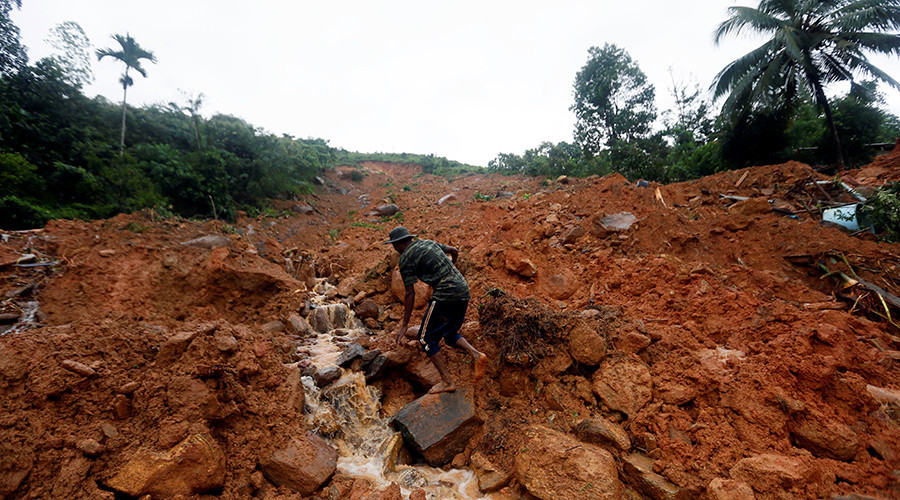 The DMC said around 2,040 people were evacuated and more than 61,000 were affected by the rain that started early Friday.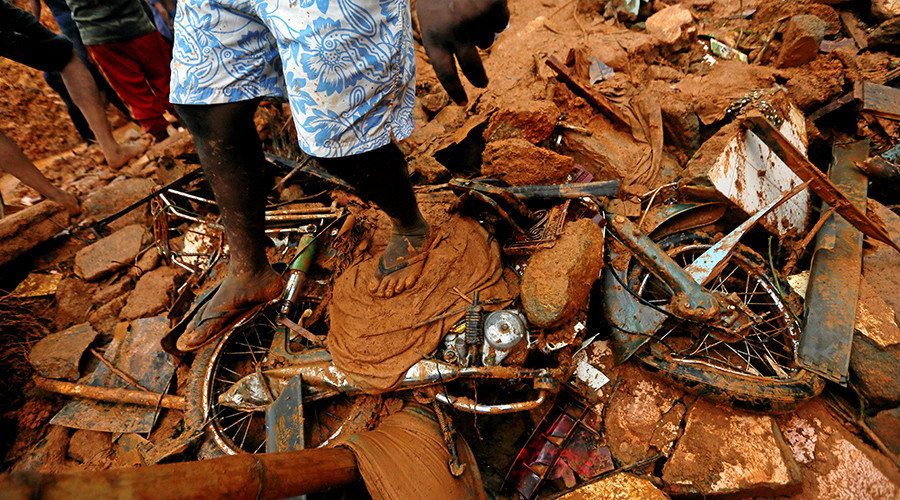 The flooding is the worst since May 2004 when 250 people died and 10,000 homes were destroyed by a tsunami, Reuters reports.
Last May, a massive landslide killed more than 100 people in central Sri Lanka.