82 dead & 500,000 homeless as floods & landslides decimate Sri Lanka (PHOTOS, VIDEO)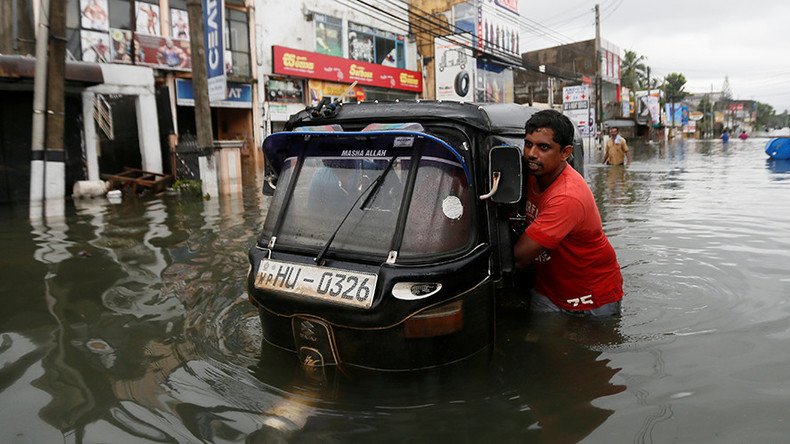 At least 82 people have died in Sri Lanka as the island nation experiences its worst flooding in over a quarter of a century, brought on by days of torrential downpours. The death toll is expected to rise with dozens of people still missing.
Sri Lanka has made an appeal for aid as it faces a humanitarian disaster, which has caused 500,000 to evacuate their homes. Foreign aid began arriving in the country on Saturday, with an Indian Air Force plane bringing supplies to the capital, Colombo. Two further Indian Navy ships also docked in Sri Lanka's largest city.
President Maithripala Sirisena has urged people to provide shelter and donate cash or food as offers of assistance came in from overseas.
"We have already got some assistance from our friends in the international community," he said in a televised address, as cited by AFP.
Among the equipment being delivered includes inflatable boats, electricity generators and medical supplies. Aside from the 82 people who have died, a further 118 are reported to be missing, according to the Press Trust of India.
The Sri Lankan meteorological department says that the torrential downpours were caused by a depression in the Bay of Bengal. There is not set to be any reprieve with the monsoon season set to hit the area within the next few weeks.
The heavy rains have been affecting Sri Lanka for over a week and have triggered huge landslides. The Disaster Management Centre (DMC) said that 21 of Sri Lanka's 25 districts have been badly affected as a result of the floods and landslides.
The UN's Resident Coordinator in Sri Lanka has met with President Sirisena and the pair discussed the emergency provisions that the island nation needs.
"We met the president this morning for a briefing on emergency response and coordination. We remain committed to assist all the affected people," a statement by the UN said, as cited by the Press Trust of India.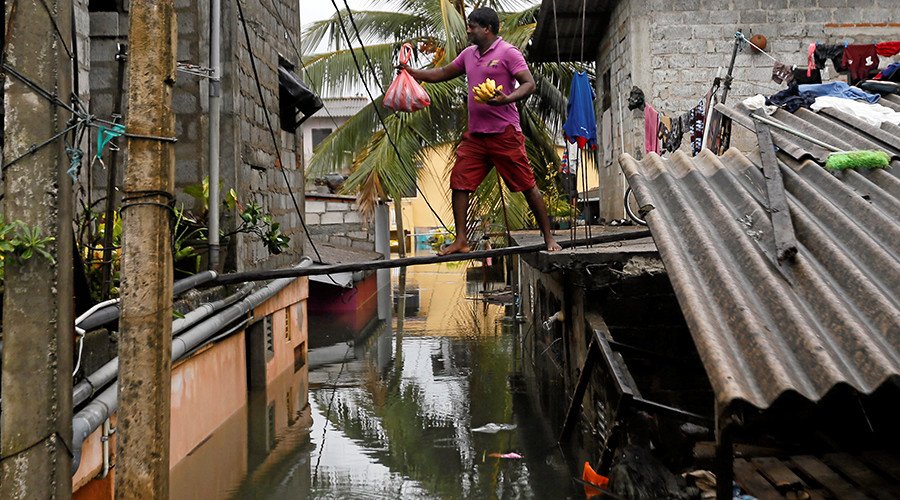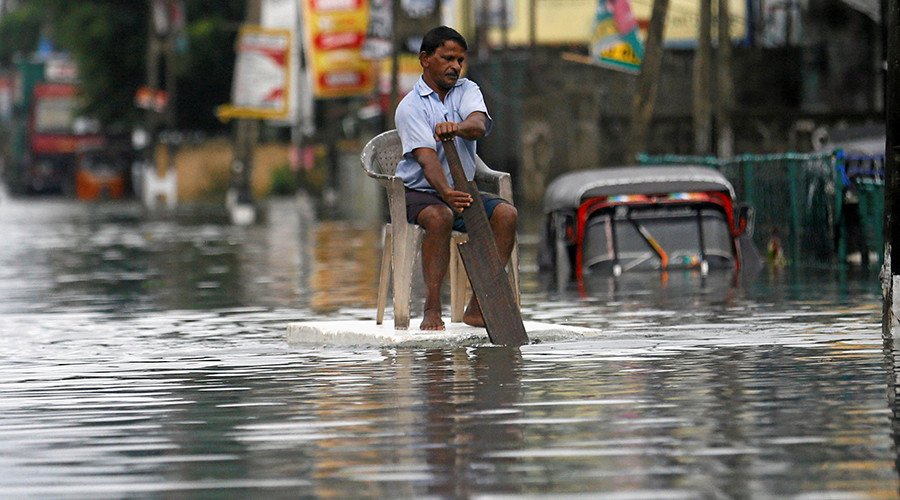 You can share this story on social media: