'Un-Islamic' Lady Justice statue dismantled in Bangladesh
Published time: 26 May, 2017 12:47
Edited time: 27 May, 2017 08:47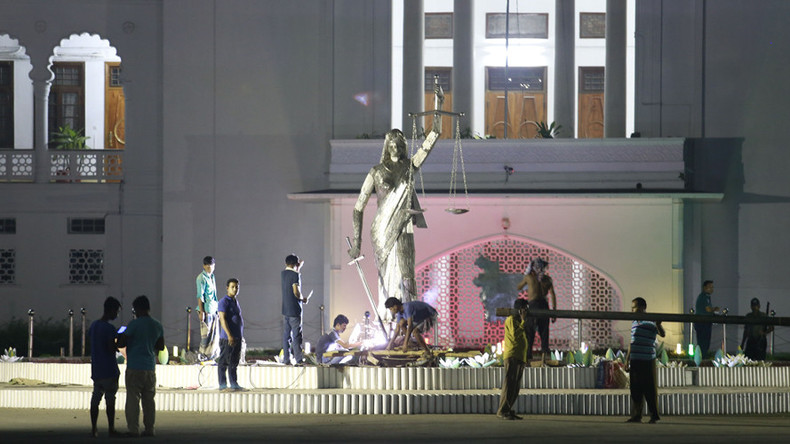 An Ancient Greek-style statue of Lady Justice has been removed in the Bangladeshi capital, Dhaka, after long-running demands from an Islamist group. The removal went ahead overnight amid protests by secular activists.
The statue of a woman in a sari holding scales and a sword was placed in front of the Supreme Court building in December last year. The Supreme Court commissioned the nearly-$22,000 statue to Bangladeshi sculptor Mrinal Haque.
The sculptor witnessed the statue being taken down early on Friday.
"This is injustice, this is not fair. My mother has died and I can easily compare my present feeling with that loss," he told AP.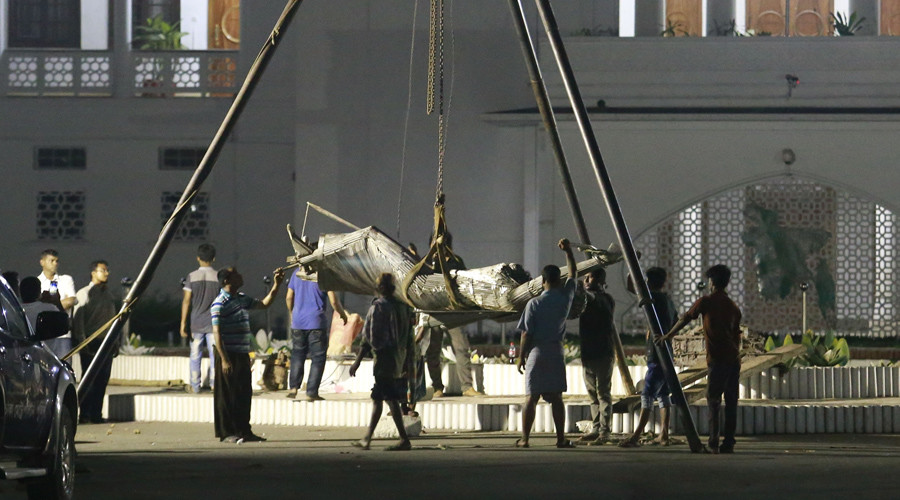 Describing it as a "defeat for the freedom-loving, secular people of the country," Haque called on people "to stand against this fundamentalist movement."
"This is an alarming signal for our country," he said.
The Islamist group Hefazat-e-Islam had targeted the monument since it was erected, and called for its removal in nationwide protests. The group said the statue went against Islam as "it doesn't reflect the Islamic culture of the Muslim people of [Bangladesh]."
"Remove the Greek idol at once from the Supreme Court premises. Please douse the smouldering fire in the hearts of the Muslims. Otherwise, the fire will soon catch you," the Dhaka Tribune quoted Hefazat's joint secretary general, Mainuddin Ruhi, as saying.
According to the newspaper, the group wanted the statue removed by the start of the Muslim holy month of Ramadan.
Bangladeshi Prime Minister Sheikh Hasina supported the requests, saying: "Why would a statue of the Greek Themis be set up in Bangladesh?"
The decision wasn't welcomed by everyone, however, as scores of students from leftist organizations gathered near the site. Police used tear gas and water cannon to repel the protesters, eventually making four arrests.
The general secretary of one student body, Nasir Uddin Prince, announced that protest events would be held at all educational institutions in Bangladesh on Saturday, the Dhaka Tribune reports.