Taiwan repels mock attack by China in war games (VIDEO, PHOTOS)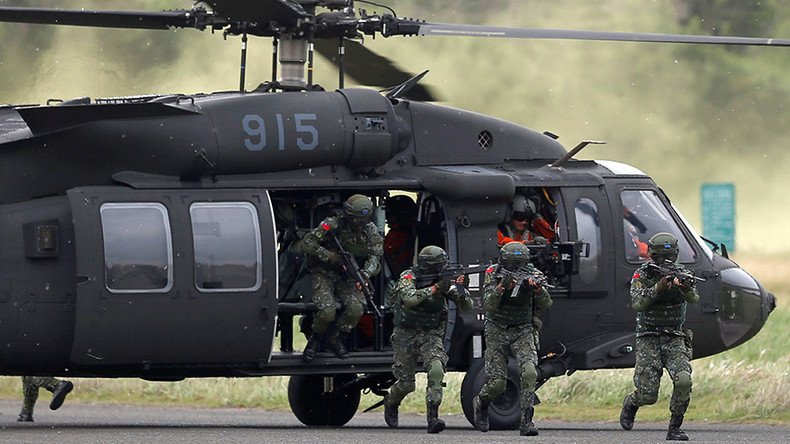 Taiwan's military has trained to repel an attack from mainland China in ongoing live drills. The annual war games are being held amid growing tensions between Taipei and Beijing.
Taiwan simulated an amphibious assault carried out by mainland Chinese troops during the live fire phase of military exercises on Thursday, according to the South China Morning Post. The simulation took place on the Penghu Islands, located in the South China Sea that lies between China and Taiwan.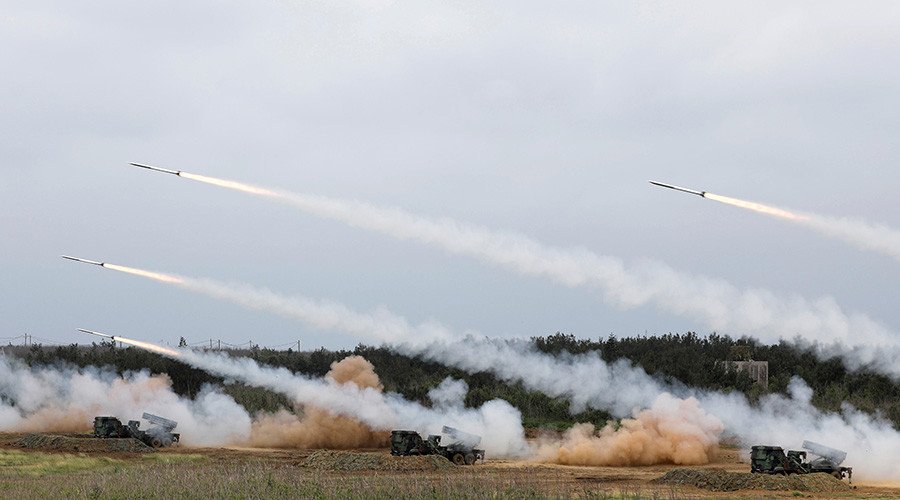 The island's president, Tsai Ing-wen, who observed the exercises in Penghu on Thursday, stressed the importance of the drills in protecting Taiwan's autonomy.
"When Taiwan shows its determination to take the road of defensive autonomy, it is putting on a display to the world of our determination to protect our home and land," she was quoted as saying by the South China Morning Post.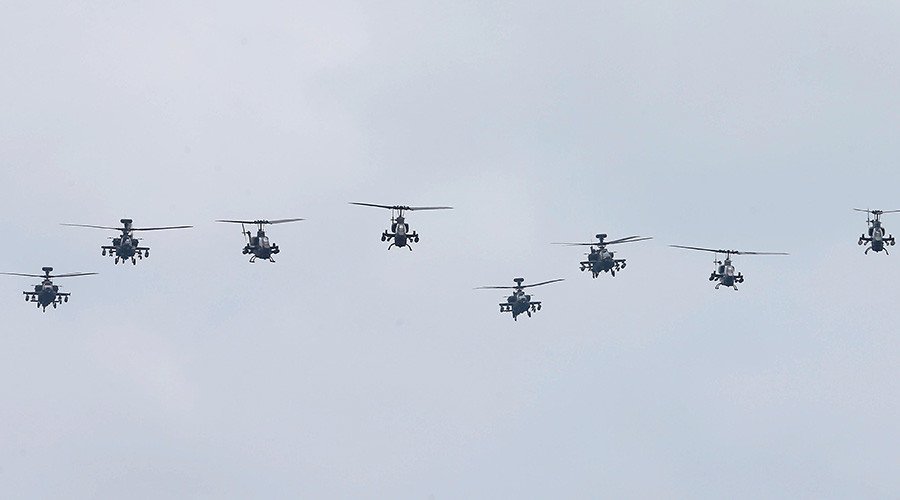 The drills, dubbed 'Han Kuang,' kicked off on Monday and were initially aimed at preparing for possible attacks from mainland China, as Taiwan's Defense Ministry is concerned about a rising military threat from Beijing. 'Han Kuang' featured assault helicopters and fighter jets, with eight F-16s dropping bombs in the waters south of the Penghu Islands "to repel the enemy." The military used rocket artillery and tanks, firing at a range of 18 meters from the coast, but not in the direction of the mainland.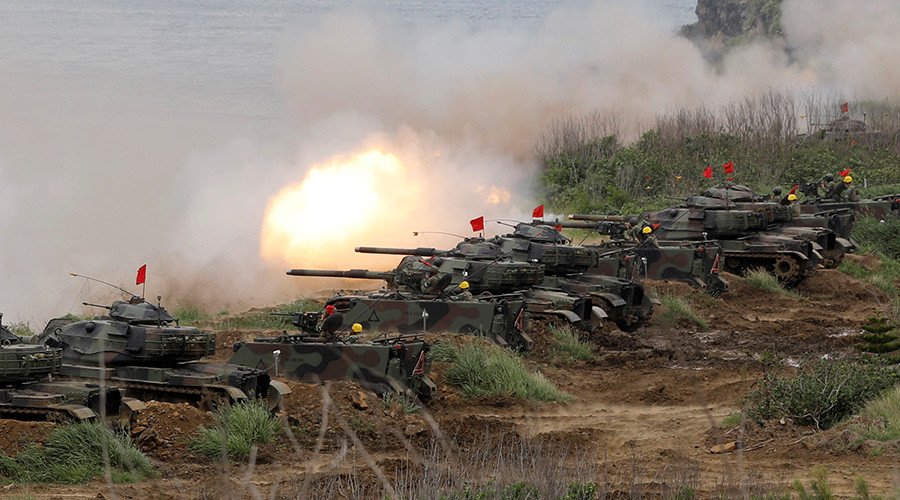 Meanwhile, mainland authorities opposed any "Taiwan independence" activities and urged Taipei to abandon its independence stance. Taiwan's resistance to "reunification by the use of force will get the island nowhere," a spokesman for the Taiwan Affairs Office of the State Council, An Fengshan, said on Thursday, as cited by Xinhua.
"'Taiwan independence' secessionist forces and their activities are the biggest threats to peaceful development of cross-Strait relations," An stated.
The Chinese mainland is seeking reunification with the island, which politically split from the mainland amid a civil war in 1949, and does not recognize its independence. According to the 'one-China' principle, established in 1992, Taiwan is considered part of a single China.
Since her election in 2016, Taiwan's President Tsai have been pushing for formal recognition of Taiwan. As Tsai refused to follow the one-China principle, Beijing cut off contacts with the island, saying that normal relations with Taipei cannot be resumed until the Taiwanese president endorses the policy.
You can share this story on social media: